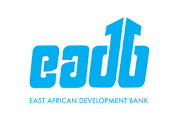 Vacancy title:
Country Manager
Jobs at:
East African Development Bank ( EADB )
Deadline of this Job:
Friday, 24 November; 2017
Duty Station:
Uganda
View this job from the main website
Job details:
The East African Development Bank (EADB) was established in 1967 with the remit to provide financial and related support to its member countries, which currently are Kenya, Tanzania, Rwanda and Uganda. The East African Development~Bank has a country office in each of its member countries.
On behalf of the East African Development Bank, we are seeking to recruit highly a competent, motivated and professional individuals to fill the following positions: Head of Operations, Head of Finance, and Country Manager. The potential candidates should be able to integrate into the existing leadership team and demonstrate ability to deliver results.
Country Manager
Overall Job Purpose:
The Country Manager will be charged with the overall responsibility for the provision of oversight on all the Bank's operational activities in the host country.
The successful candidate must be genuinely committed to the Bank's mandate and institutional goals. In addition, the role holder must have strategic vision and demonstrate necessary technical skills to respond to the dynamic environment in the particular country and within East Africa.
Key Qualifications and experience
The successful candidate must have at least ten years' experience in project cycle management with specific competences in project appraisal and supervision in an active commercial, merchant, or development banking environment including at least five years' experience at head of department level.
S/he should have a Master's Degree in Finance, Economics, Commerce, Accounting, Law or any other equivalent and relevant qualification from a recognized university.
Job application procedure
Interested candidates are advised to visit our website for a more detailed job description for the role, and apply online at http://www.pwc.com/ke/en/services/advisory/executive-search.html
Send your application to reach us by Friday, 24 November; 2017.
In addition please attach a curriculum vitae that contains details of your qualifications, experience and positions held relevant to this role. Include your day and evening telephone numbers, email address, and the names and address of three professional referees.
Note that our client reserves the right not to offer or make any appointments or to offer appointments to alternative positions where deemed appropriate. Canvassing in any form is not allowed and will lead to disqualification.