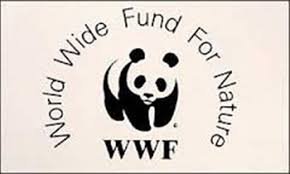 Vacancy title:
Executive Assistant
Jobs at:
World Wide Fund for Nature ( WWF )
Deadline of this Job:
not later than 4th December 2017
Duty Station:
Kampala, Uganda
Job details:
World Wide Fund for Nature ( WWF ) the global organization started in 1961 as a conservation organization and to date, it operates in over 100 countries around the world, WWF evolved from localized efforts in favor of single species and individual habitats to an ambitious strategy to preserve biodiversity and achieve sustainable development. WWF's new strategy harmless the strengths of the WWF network in a shared vision, focusing on six major goals water, wildlife, the ocean, climate and energy, forests, and food — and three key drivers of environmental problems markets, finance and governance.
WWF started operations in Uganda in 1992. Uganda Country Office main office is located in Kampala with a field office in Kasese District in Western Uganda. Our mission is to stop the degradation of the planets natural environment and to build a future where humans live in harmony with nature by; conserving the world's biological diversity, ensuring that the use of renewable natural resources is sustainable and promoting the reduction of pollution and wasteful consumption.
WWF Uganda Country Office is now looking for suitably qualified, engaging, optimistic, determined and knowledgeable individual willing to share in our mission to fill the following vacant position (Please note that this job is open to Uganda Nationals only)
Position: Executive Assistant
Reporting: Human Resource Manager
Location: Kampala
Purpose of the position:
To support the co-ordination of Senior Management team documentation, logistics and administrative support. The Executive Assistant supports HR and Senior Management team align HR practices and systems with business objectives and deliver value added service to management in their designated departments that ensures continuity and delivery of the Uganda Country Office Strategy.
MAJOR DUTIES AND RESPONSIBILITIES:
Support to the Country Director's Office
Coordinate and maintain the CD's calendar of appointments and schedule the CD's meetings and conference calls.

Liaise with government officials and their staff, and other implementing partners, to Set up high level meeting with CD and senior management as desired

Manage incoming correspondence to the CD, including e-mails, letters, and invitations to meetings.

Support the CD in prioritizing his workload, tracking and bringing to his attention items for urgent action. Drawing upon experience and judgment, retrieve priority documents for the CD's attention and routinely provide recommendation of appropriate action to ensure timely execution.

Draft and proofread outgoing correspondence on behalf of the CD.

Prepare documents and PowerPoint presentations as requested by the CD.

Process signature and mailing requests coming to the CD5 desk from the various departments (including administration procurement, finance and technical areas).

Establish and manage a confidential filing system for the CD.

Process reports, memos, and minutes of senior management and other meetings as required by the CD.

Support selected project program implementation activities including event and meeting logistics management. as requested by supervisor.

Process domestic and international travel itineraries, expense vouchers and visa procurements for the CD and other senior management staff.
Support to the Human Resource Manager
Recruitment:
Advertise recruitment opportunities; and initially screen applications received against job requirements.

Working in support of the hiring manager, set up and serve the interview ensuring interview questions and copies of Cvs are available, assessment tests undertaken, room bookings made.

Obtain references, correspond with selected Candidates regarding offers, confirmation of appointment and employment contracts informing other candidates of their selection result

Set up HR files for appointed candidates once contract is signed.

Maintain file of suitable CV for other posts.
Staff Development:
Support the HR Department to map Staff development and training requirements, in line with the annual performance appraisals

Work in close coordination with Operation and Program departments arrange for the on boarding and induction of new personnel; ensuring that they registered within the necessary systems (including panda pays. Timesheet, Payroll).

Support Programming & Operational leadership in the identification and monitoring of suitable training programs for staff development. Conduct after training surveys to assess the outcomes and impacts of these development trainings.

Guide and assist both Programming & Operational management and employees with respect to employment issues and concerns, through the interpretation of applicable HR policies and procedures

Conduct routine HR correspondence in line with requirements and as authorized by the HR manager.

Support to the HR Manager in the production of the monthly staff roll in line with agreed procedures.

Maintain relevant HR databases and systems — Panda Pays, by providing routine reports to the HR manager.

Keenly track completion by managers of the annual Achievement and impact Management process (AIM), bringing issues of concern to the HR manager

Maintain HR personnel records, including annual leave forms, maintaining confidentiality at all times.

Arrange necessary HR exit processes for terminating staff

Complete other related tasks as assigned by line manager

Fully participate as an HR team member and with other organizational events and requirements

Perform any other related duties assigned from time to time.
Qualifications: Education/ Knowledge/ Technical Skills and Experience
Must possess of University Bachelor's degree in Human Resource Management or related field -Post-Graduate training in Human Resource Management. Masters ill it related field is an added advantage

Must have knowledge in computer applications like MS Office and Database management

At least 2 years and above of progressive experience in a similar nr related position.

Knowledge in logistical Operations

Effective communication skills,

Abilities in office administration and organization.

Should be accurate and organized are work

Able to stand above cultural diversities.

Experience working with NGOs, preferably within an international NGO.
Job application procedure
Candidates meeting the required qualifications, skills and experience should email their application letters and detailed CVs, telephone contacts and addresses of at least 3 referees to the Human Resource Manager, clearly indicating the job title in the subject line to: kampala@wwfuganda.org not later than 4th December 2017 by 5.00 p.m. WWF is an equal opportunity employer. Suitably qualified females are encouraged to apply. Note: Only shortlisted candidates shall be contacted for interviews.