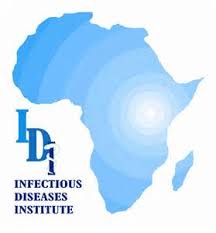 Vacancy title:
Executive Director
Jobs at:
Infectious Diseases Institute
Deadline of this Job:
before the 16th December 2017
Duty Station:
Kampala, Uganda
View this job from the main website
Job details:
Background:
IDI is an independently governed institute within the College of Health Sciences at Makerere University whose mission is "To strengthen health systems in Africa, with a strong emphasis on infectious diseases, through research and capacity development." IDI has operations across Uganda and has a staffing of over 1,000 personnel managing multiple projects in research, clinical services, public health and training.
The individual ,
We are seeking a passionate and self-driven individual with a track record of leading and managing institutions of high repute, excellence and results. The individual would need to be visionary, able to effectively manage a complex organization and initiate change in response to a dynamic environment'.
Reporting to the -Board. the Executive Director is responsible for the successful leadership and management of the organization in line with the IDI strategic direction.
Key Responsibilities
Provide leadership in charting the strategic direction of the organisation and translate the IDI vision and mission into programs and outputs that enhance the attainment of the IDI mission.




Lead the annual development of IDI's corporate objectives and ensure that IDI outputs are relevant to, and contributing to the global knowledge, policy and practice




Lead and inspire an international and multicultural group of employees, collaborators and partners to achieve the IDI mission in line with the ID! policies.




Monitor the performance of the Senior Management Team to achieve the corporate operating plans in line with IDI's performance management policies.




Review and recommend corporate policy changes to the Board from time to time in order to keep aligned with the environmental changes in line with the IDI mission.




Develop and implement strategies for attracting funding opportunities and provide evidence-based advocacy to attract and retain resources for IDI programs and institutional sustainability.




Liaise and network with IDI's key stakeholders to ensure that the business of IDI is transacted efficiently and effectively and that difficulties are effectively resolved in line with the IDI mission. '




Monitor corporate resources acquisition and utilisation in accordance with the IDI corporate plan and policies.




Lead the development of effective and efficient management systems that provide full accountability for IDI programs and resources.
Critical Performance indicators /Areas
Quality interactions with internal and External Clients in such a way that they would want to continue to provide custom to IDI




Coordinating and submitting to the board annual, semiannual or quarterly budgets reflecting the strategic plan with special reference to board ends priorities and fiscal safety




Compliance to Financial Guidelines and Procedures




Emergency Executive Succession by creating rotational deputisation opportunities whenever appropriate in order to protect the board from sudden loss of executive services




Asset Protection




Equitable Compensation and Benefits to internal and external clients while considering long term fiscal integrity




Quality and Actionable Communication and Counsel to the Board
Required Qualifications and Experience
Applicants for this position must possess:
A masters degree in a health related field, public health or any other related field from a recognised university.




At least l0 years' experience in a senior management position preferably with previous experience as a Chief Executive in sub




Saharan Africa and a proven track record of achievement




Knowledge and competency in financial strategic oversight of a multi-million-dollar budget




Governance experience including working with a board




Experience of working in a multi-donor environment




Research experience




Knowledge of project planning and management
Compensation Package:
The compensation package will be commensurate with the caliber and experience of the individual we are seeking. Contract is initially 3 years and may be renewed thereafter.
N.B
Physical attendance is a requirement for all shortlisted candidates for a full day assessment center




The assessment center will be between January 2nd and January 23rd 2018




Prepare to block 'off a full day if shortlisted between January 2nd and January 23rd 2018
Job application procedure
Qualified and interested persons who wish to apply should email or post or deliver an application letter (clearly labeled ~ Application for Executive Director) with a detailed CV, naming at least two professional referees, to the address below by or before the 16th December 2017: