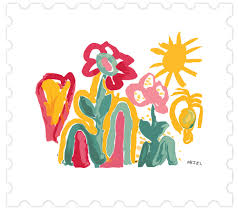 Vacancy title:
Finance Assistant
Jobs at:
Elizabeth Glaser Pediatric AIDS Foundation (EGPAF)
Deadline of this Job:
8th December 2017
Duty Station:
Mbarara, Uganda
Job details:
The Elizabeth Glaser Pediatric AIDS Foundation (EGPAF) seeks to end pediatric HIV/AIDS through research, advocacy, prevention and treatment programs. We are a global leader in the light against pediatric HIV and AIDS working in 15 countries and at 7,000 sites around the world to prevent the transmission of HIV to children and to help those already infected with HIV/AIDS. Today, because of the highly successful work of the Foundation and its partners over the last 25 years, Pediatric AIDS has been virtually eliminated in the United States and new infections in children have declined by 58% worldwide.
EGPAF Uganda Country program scope involves; 1) the USAID Regional Health integration to Enhance Services in the South West Uganda project that aims to increase the availability, accessibility, and quality of integrated health services including HIV and TB prevention, Care and Treatment, Maternal, Neonatal, Child Health Services, Family Planning, Nutrition Assessment, Counseling Support, Malaria Prevention and Treatment and other Primary Care Services. 2) The Optimizing HIV Treatment Access among Pregnant Women (OHTA) covering eight districts oi' South West Uganda. 3) The ELMA-funded Unfinished Business Project that focuses on closing the Adult-Pediatric ART gap. 4) Saving Lives at Birth that focuses on Development of a Model for National Scale-up of the Pratt Pouch to expand infant Nevirapine Prophylaxis in Uganda, Prevent Mother-to-child Transmission oi HIV and to Save infant Lives. 5) Supporting Operations AIDS Research (SOAR). 6) Catalyzing Pediatric TB innovations (CaP TB).
EGPAF therefore seeks to hire suitable persons to perform the roles below;
Job Title: Finance Assistant
Location: Mbarara
Reporting Relations: Senior Finance Officer
Department: Operations
Job Summary:
The Finance Assistant will be responsible for disbursement and ensuring accountability for tunds disbursed to the Districts and DSOs in order to ensure the timely, accurate reporting oi projects financial and accounting information. The Officer will ensure proper tunds iiow management for District program implementation; Receive & disburse proiectfundstor project related activities in a reliable, timely manner while ensuring proper accountability.
Core Duties and Responsibilities:
in liaison with the Program Officers, support the District Health Officer and/or designated district health office staff plus the District Based Teams (DBTsj in coming up with the monthly / quarterly project activity requests/budgets. Ensure timely disbursement funds to the staff or project supported activities using Mobile money system or other electronic funds system. Ensure that all funds requests from the districts match with the District approved budgets. Review all payment requests to ensure compliance with Donor financial rules and regulations. Regular monitoring of implementation of the project-funded activities and ensure that they are implemented in line with the agreed upon implementation plan. Together with the District Based team, support in preparation of disbursement schedules during program activities/events e.g. Trainings as may he indicated in the project work plan. Ensure proper and initial coding of all District expenses following the identified program areas in liaison with the responsible Program Officer. Submit daily mobile money reports/confirmations to Activity coordinators and follow through unpaid transactions as well as daily reconciliations oi all disbursements to the field. Prepare monthly, quarterly and annual activity financial reports for submission to the Senior Finance Officer and Program Managers. Prepare regular field reports tor verification/validation exercises and report key issues to Supervisor on a weekly basis. Maintain and update database of all MM payment schedules. Assist the Senior Finance Officer with accurate data entry in Quick Books and ensure that all accountabilities are properly captured. in liaison with the Senior Finance Officer, he / she will track monthly advances to the project staff. Ensure all month end payment vouchers are appropriately filed and submitted to Headquarters electronically under the guidance of Supervisor.
Knowledge, skills. experience and abilities required:
Diploma in Business Administration and Accounting or any other relevant degree. Part qualification with a Professional Accounting / Audit e.g. CPA, ACCA will be a_n added advantage. Working experience oi at least 2 years minimum in a similar position, preferably with a USAID funded agency or nongovernmental organization. Prospective candidates should have experience working with Local Government partners and knowledge of their operations. Knowledge of local languages will be an added advantage
Sound working knowledge on financial management, excellent interpersonal, excellent administrative skills and ability to attend to detail, strong skills in teamwork, networking, facilitation oral and written communication, willingness to travel to the project districts up to 60% of the month.
Job application procedure
Please send a cover letter and CV to:
The Senior Human Resources Manager
Elizabeth Glaser Pediatric AIDS Foundation (EGPAF)
Plot 15, Kitame Close P.0. Box 21127-Kampala, Uganda
Application should be sent to: UgandaRecruitment@pedaids.org
Deadline for submission of applications is 8th December 2017