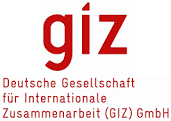 Vacancy title:
Project Expert
Jobs at:
GIZ
Deadline of this Job:
not later than 8th December 2017
Duty Station:
Kampala, Uganda
Job details:
Post: Project Expert
Reports to: Head of Programme
About the Promotion of Renewable Energy and Energy Efficiency Programme (PREEEP)
The PREEEP Programme is implemented on behalf of the Government of Uganda, the German Federal Ministry for Economic Cooperation and Development (BMZ), the BMZ's German Climate Technology Fund (DKI'l), the Dutch-German-Norwegian-British-Swiss- Swedish Partnership "Energising Development" (EnDev), the German Federal Ministry for the Environment, Nature Conservation, Construction and Nuclear5aiety(BMUB)
PREEEP supports the Ugandan Ministry of Energy and Mineral Development in;
Formulation of energy policy, improvement of market structures for Renewable Energy and

Energy Efficiency technologies, and energy efficiency promotion among medium and large scale consumers of energy, decentralize energy at district level.

Promotion of access to energy, especially for rural areas,

And support to East Africa's Governments and the private sector to mitigate Climate Change through carbon market promotions

in all its activities, PREEEP does HIV/AIDS and gender mainstreaming, and monitoring and evaluation.
Responsibilities .
independently developing strategies and implementing activities that ensure that targets in the areas of energy efficiency and formulation of appropriate financing structures for partner large, medium and small scale industries are met

Supporting the Energy Policy and Market structure development components and other experts in their technical tasks, as required

Supporting innovation and knowledge management in the afore mentioned areas

Supporting monitoring and reporting on progress of activities in the afore mentioned areas

Conducting specific research needed for planning or implementation within the programme component

Carrying out specific tasks concerning knowledge management in the programme Organisation, planning and implementation of stakeholder workshops and meetings.

Monitoring and reporting of activities for the commissioning agency.




The Project Expert will be expected to perform the following tasks:
Technical Tasks
Develop concepts and strategies pertaining to bankable financing mechanisms fur industries

Closely work with national public and private sector stakeholders with regards to developing feasible financing mechanisms

Take responsibility for the preparation execution and documentation of energy efficiency activities

Plan and conduct regular monitoring and evaluation of assigned energy efficiency program activities

Provide substantive support to the energy efficiency team and MEMD partners in the development of Energy efficiency standards and prepare technical draft documents as needed
Coordination and monitoring ,
Ensure good communication flow with the partners, regarding planned activities in programme components

Support short-term consultants and expert of the programme to fulfill their tasks during their assignment, as and when requested
Knowledge Management
Assist in the recording and reporting of results in all activities undertaken

Provide inputs to the database of the programme on component activities

Organize and maintain the programme documentation, filing system in accordance with the programme M&E systems
General Duties
Familiarize him/ herself with GIZ-specific planning, implementation and reporting procedures and its changes

Support the organization and takes part in planning and review meetings of the Gil energy programme, when called upon

Represent the interests of, and always acts on Behalf of PREEEP
Other Duties/additional Tasks
Assist in and/or carry out other program activities and tasks which may not be explicitly mentioned in the job description, as assigned

Undertake further job training related to his/her position and duties, as required. Specific training needs shall be identified and appropriate programmes selected jointly with the Head of Programme and/or Senior Manager
Required Entry Qualification and Competencies
Master's degree in a course related to the programme's goals, e.g. engineering, renewable energy, environmental management or a related field

Minimum of 5 years' experience in the energy sector in Uganda with at least3 years experience in policy advisory in the field of renewable energy and Rural electrification and at least 2 years with the private sector

Experience with implementing donor or development cooperation projects in partnership with the private sector and Ugandan public institutions such as the ministry of Energy and Mineral Development

Knowledge of the finance sector and how financial institutions operate Experience working with local authorities and communities;

Experience in thematic areas linked to Renewable Energy (RE), Energy Efficiency(EE) and/ or climate change

Knowledge of relevant RE and EE activities- issues in Uganda

Experience working with various stakeholders (local authorities, national governments, international bodies);

Experience working within a multicultural context and within international organizations

Strong social, communicative, organizational and intercultural skills

Experience in monitoring and evaluation, reporting and research, preparation of program contextualization
Job application procedure
All Interested and qualified persons an strongly encouraged to apply by submitting their application and CV to the Human Resource department through recruitment-uganda@giz.de. not later than 8th December 2017, Please note: Only those applications with the subject heading "Project Expert' will be accepted. Application and CV should be in one document.