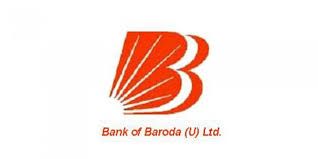 Vacancy title:
Financial Controller
Jobs at:
Bank of Baroda (Uganda) Limited
Deadline of this Job:
20/11/2017 by 5.00 p.m.
Duty Station:
Kampala, Uganda
View this job from the main website
Job details:
Bank of Baroda (Uganda) Limited invites applications for employment from suitably qualified Ugandan Citizens willing to serve at our Head Office, Kampala for the following position:
POSITION: Financial Controller (on Contractual Basis)
Job Responsibilities:
Management of the Finance department.

Finalization & Publication of 'Annual/Half- Yearly Accounts of the Bank and coordination of Audit work including compliance of various statutory requirements of Bank of Uganda, URA & Financial institution Act of Uganda.

Capable of preparing Bank's Financial Statements independently

Assessment of income Tax it Filing of lncome Tax return of the Bank within due date.

Compilation of Financial Data

Planning tit Budgeting Function of the Bank.

financial reporting

statutory accounts prepared accurately and on a timely basis and to coordinate the statutory audit process and maintain relationship with auditors and tax consultants.

Bank of Uganda compliance obligations met and accurate returns submitted on a timely basis.

Balance sheet closely managed and reconciled.

Tax planning and tax management to optimize tax cost.

Managing Capital Adequacy Ratios as per Regulatory requirements.

Management reporting.

Lead coordinator for the budgeting and five- year plan process.

Close tracking and reporting of exceptional approvals, and liaison with user departments to control costs.

Supporting Top Management team with accurate investment analysis to facilitate in quality decision making.

Regular update of procedural documentation (procedures manual) in line with changes in operating processes.

To ensure organized filing of documents for easy retrieval.
Qualification:
Graduate with a First Class or Upper Second Class degree and qualified accounting professional from a recognized institute (ACCA, CPA, CIMA) with knowledge of latest IFRS, Ugandan tax legislations, Financial institutions Act (FlA) 2004, Company Act 2012 and other applicable Acts & Legislations.
Requirements:
Applicant should possess Good experience of working on computers; Fluency in spoken/written English; High integrity and strong character. Should be strong in analytical and numeracy skills.
Experience:
3- years post-qualification experience, preferably in banking sector in Uganda. Accounting or Auditing experience in a financial institution will be an added advantage.
Age:
Preferably -35 years. However, Management reserves the right for determining the age criteria even beyond -35- years keeping in view the market conditions vis-a-vis requirement of the Bank based on experience / qualifications etc.
Remuneration: Bank offers an attractive pay package with good career prospects.
Job application procedure
Typed applications with full C.V., names of two referees with photocopies of academic professional/experience certificates, proof of age etc. should be sent to the Executive Director, Bank of Baroda (Uganda) Limited,18, Kampala Road, P.O. Box 1197, Kampala.
CLOSING DATE:
Applications complete in all respect should reach to above address on or before 20/11/2017 by 5.00 p.m.
NOTE:
Envelope containing application must be clearly marked "Application for the post of Financial Controlled' OR "Application for the post of IT Officer" OR "Application for position of Company Secretary".

Only short-listed applicants will be contacted for selection process as decided by the Bank.

No communication will be sent to the applicants. whose applications are not loud suitable during short-listing process.

Bank reserves the right to reject / accept any application and to relax / alter any condition ' without assigning any reason.

Bank reserves the right not to make any appointment as a result of the selection process.

The short-listed candidates will be subjected to written test and/or personal interview.

Final selection will be subject to finding the candidate medically m by Bank's Panel Doctor.

It any information with regard to Qualification, Age, Experience, background checks etc. provided by any applicant to the Bank is found to be false at any stage the Bank reserves the right to cancel his/her selection / appointment at any stage.