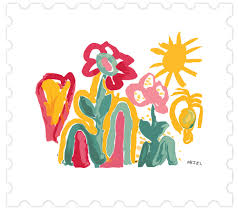 Vacancy title:
Grants Officer
Jobs at:
Elizabeth Glaser Pediatric AIDS Foundation (EGPAF)
Deadline of this Job:
8th December 2017
Duty Station:
Mbarara, Uganda
Job details:
The Elizabeth Glaser Pediatric AIDS Foundation (EGPAF) seeks to end pediatric HIV/AIDS through research, advocacy, prevention and treatment programs. We are a global leader in the light against pediatric HIV and AIDS working in 15 countries and at 7,000 sites around the world to prevent the transmission of HIV to children and to help those already infected with HIV/AIDS. Today, because of the highly successful work of the Foundation and its partners over the last 25 years, Pediatric AIDS has been virtually eliminated in the United States and new infections in children have declined by 58% worldwide.
EGPAF Uganda Country program scope involves; 1) the USAID Regional Health integration to Enhance Services in the South West Uganda project that aims to increase the availability, accessibility, and quality of integrated health services including HIV and TB prevention, Care and Treatment, Maternal, Neonatal, Child Health Services, Family Planning, Nutrition Assessment, Counseling Support, Malaria Prevention and Treatment and other Primary Care Services. 2) The Optimizing HIV Treatment Access among Pregnant Women (OHTA) covering eight districts oi' South West Uganda. 3) The ELMA-funded Unfinished Business Project that focuses on closing the Adult-Pediatric ART gap. 4) Saving Lives at Birth that focuses on Development of a Model for National Scale-up of the Pratt Pouch to expand infant Nevirapine Prophylaxis in Uganda, Prevent Mother-to-child Transmission oi HIV and to Save infant Lives. 5) Supporting Operations AIDS Research (SOAR). 6) Catalyzing Pediatric TB innovations (CaP TB).
EGPAF therefore seeks to hire suitable persons to perform the roles below;
Job Title: Grants Officer
Location: Mbarara
Reporting Relations: Grants Manager
Department: Operations
NB: All previous qualified applicants are encouraged to re-apply. However, candidates that were previously interviewed for this position should not apply.
Job Summary;
Support the department in the management of sub awards in order to mitigate risks and ensure compliance with the terms and conditions of sub agreements. assist in monitoring awardees' (CSOs and Private Not For Profit (NFP) hospitals and NGOs) performance to ensure compliance with the terms and conditions of award, assist in development of monitoring Under the guidance of the Grants Manager and ensure they implemented, plan and conduct compliance site visit reviews for sub grantees as per Country compliance review site visit plan, submit all cash requests to the Washington DC Office for each sub awardees as per agreed schedule in timely manner, monitor awardees' expenditures against approved budget and program objectives and ensures each sub awardee has an active award at all times, ensure sub awardees adhere to contractual and donor regulations at all times, assist in pre-award assessment process and ensures organizations have the capacity to appropriately manage sub wards.
knowledge, skills and abilities required;
A Bachelor's degree in Business Administration, Finance, Accounting, Economics, Statistics or any other related field. A minimum of 3 years' experience in US Federal funded grants/contracts administration and management preferably with international nonprofit organizations. Experience in the development or implementation oi contracts/grants and compliance training. Ability to work independently and willingness to travel to the field up to 60% of the work time.
Job application procedure
Please send a cover letter and CV to:
The Senior Human Resources Manager
Elizabeth Glaser Pediatric AIDS Foundation (EGPAF)
Plot 15, Kitame Close P.0. Box 21127-Kampala, Uganda
Application should be sent to: UgandaRecruitment@pedaids.org
Deadline for submission of applications is 8th December 2017