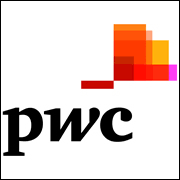 Vacancy title:
Head of Credit
Jobs at:
Pricewaterhouse Coopers Limited (PWC)
Deadline of this Job:
Friday,17 November 2017
Duty Station:
Uganda
View this job from the main website
Job details:
On behalf of our client, we seek to recruit a highly competent, motivated and professional individual to fill the position of Head of Credit. The potential candidate should be able to integrate into the existing leadership team and deliver results within an organization with multi-cultural and diverse team.
Overall Job Purpose
Reporting directly to the CEO, the Head of Credit will be responsible for the management of the institution's credit and credit administration functions. As a member of the senior leadership team, the job holder further be responsible for the provision of leadership and guidance in all matters relating to credit management, credit approvals, monitoring and controlling the credit portfolio to ensure that losses are minimized
Key Duties and responsibilities
Participate in the development of the institutions strategy in order to ensure alignment of the credit function with the institution and Group's overall strategy;

Overall management of the Credit and Credit Administration Departments and implementation of adequate structures and controls to facilitate quality delivery of credit and high performance by staff;

Ensure that the institution has the right systems, processes and policies to guide all aspects of credit monitoring and credit administration;

Exercise oversight of the Credit Administration process to ensure management of the credit process and portfolio for the institution across the entire value chain

Work with the Chief Executive Officer and the Head of Finance and Planning, in the 'evaluation of projected company cash flow through the maintenance of a loan pipeline reports and loan payoff reports

Provide support to the Heads of Credit in the subsidiaries with regard to credit appraisals and identifying potential areas of weakness to minimize credit losses within the business

Provide leadership to grow and maintain a profitable credit portfolio for the institution
Key Qualification and experience
The successful candidate must have at least ten years' experience with at least five years at senior management level in an active commercial environment or a large financial institution.
S/he should have a Master's Degree in Finance, Economics, Commerce, Accounting or any other equivalent and relevant qualification from a recognized university.
The incumbent must be a Certified Public Accountant holder with a valid membership to the Association of Certified Chartered Accountants (ACCA) or similar qualifications from other recognized professional bodies.
Technical competencies:
The incumbent must have strong knowledge in budgeting and budgeting control

S/ he must have strong knowledge in banking laws and regulations

Must have strong understanding in credit and credit appraisal management .

Must have a comprehensive banking background and extensive experience in credit appraisal and loan portfolio management

The job holder must have extensive understanding of business and financial fundamentals, with mathematical aptitude 8: advanced accounting 8: computer spreadsheet skills.

Proven strong. financial analysis and loan underwriting skills Maintain a thorough knowledge of credit services and a complete understanding of Credit Policy and Procedures.

Must have strong knowledge of Central Bank prudential and risk management guidelines
Behavioral competencies:
The incumbent must demonstrate strong leadership and people management skills;

Must be able to clearly communicate with fellow staff and ke) stakeholders;

Must possess strong interpersonal skills,

Must demonstrate integrity, honesty and ethics

Must possess emotional intelligence and manage emotions in mature and composed manner as expected
Job application procedure
Interested candidates are advised to visit our website for a more detailed job description for the role, and apply online at http://www.pwc.com/ke/en/services/advisory/executive-search.html
Send your application to reach us by Friday,17 November 2017. In addition please attach a curriculum vitae that contains details of your qualifications, experience and positions held relevant to this role. Include your day and evening telephone numbers, email address, names and address of three professional referees. Canvassing in any form is not allowed.