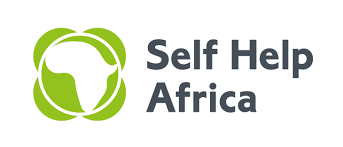 Vacancy title:
Head of Programme
Jobs at:
Self Help Africa ( SHA )
Deadline of this Job:
not later than Friday 8th December 2017
Duty Station:
Kampala, Uganda
Job details:
Post: Head of Programme (Based in Kampala)
Under the overall supervision of the Country Director(CD), the Head at Programmes (HoP) is responsible for ensuring that Self Help Africa ( SHA ) Uganda's programmes contribute to the vision of Self Help Africa of "a thriving and resilient rural Africa". The HoP shall provide overall leadership at a strategic and operational level for the Country Office (CO), and ensures that SHA's vision and overall programme goals are met the HoP provides managerial, technical, and administrative support to the project managers and other senior programme staff. He/she is responsible for designing programmes and writing proposals for new or ongoing projects in line with C0 goals and strategic directions. The HoP ensures high quality programme implementation and technical excellence. Reporting directly to the Country Director (CD), the HoP is a member of the Country Management Team (CMT), and may be called upon to act in the position of Country Directors Key areas of responsibilities include:
Programme Strategy Management: Provide strategic leadership in the areas of program development, implementation, monitoring and evaluation;

Programme Operational Management: Provide managerial, technical, administrative, programmatic support to the project managers and senior programme staffing the CO;

Programme Development; Work with the CD in new programme development; drawing up concept papers, proposals, budgets for new projects in conjunction with SHA Head Office funding and programme teams;

Networking and partnerships: Develop, manage linkages, networks internal and external to SHA for purposes learning, sharing and dissemination of lessons
Job application procedure
The Job Descriptions for both positions and Application Forms can be downloaded at https://selfhelpafrica.org/uk/category/careers/
Qualified candidates should send a completed application form by E-mail as follows:
Uganda@selfhelpafrica.net Please type 'Head of Programme: or Project Manager' - your name in the subject line of the e-mail.
The closing date for receiving applications is not later than Friday 8th December 2017.
Please do not send certificates at this stage. Due to the anticipated high volume of applications, kindly note that only short listed candidates will be contacted.