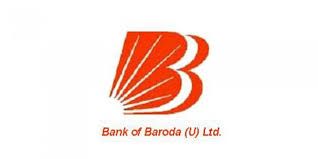 Vacancy title:
Information Technology Officer
Jobs at:
Bank of Baroda (Uganda) Limited
Deadline of this Job:
20/11/2017 by 5.00 p.m.
Duty Station:
Kampala, Uganda
View this job from the main website
Job details:
Bank of Baroda (Uganda) Limited invites applications for employment from suitably qualified Ugandan Citizens willing to serve at our Head Office, Kampala for the following position:
Position: Information Technology Officer (on Contractual Basis)
Job Responsibilities includes but not limited to the following:
Providing IT. support to branches / offices of bank.

Trouble shooting and ensuring proper upkeep of hardware/software, AMCs etc.

End of day activities. is First level support on ATMs/Swift/internet/ RTGS/EFF/Clearing system/intercom system etc.

ATM Swift database maintenance I back up, ATM Card/PIN mailer printing and handling issues related to ATM and ATM Cards etc.

Creation, Printing of Baroda Connect User IDs/ Passwords.

Providing Support to Customers for Baroda Connect, ATM & other IT issues.

Providing support on reconciliation module for Nostro reconciliation.

Providing support to branches / offices on Core Banking System & all other softwares.

Ensuring safety & security of data base it assets of the bank in IT. Department. n Ensuring and supervising smooth functioning of IT. Department. Managing Products onsite. Preparation of documents for project planning & implementation.

Co-ordination with Data Centre / IT BCC for smooth functioning of Branches.

Co-ordination/ liaison with Vendors. .

Taking Data Backup & CCWI DVR Backup and ensure their safe custody.

Checking of Customised Cheque Books
Qualification:
Bachelor's degree in information Technology or Computer Science with good Overall GPA (Minimum 2nd Class upper). Certificates like MCSE, CCNA, Oracle Certified professional etc. will be an added advantage.
Requirements:
Applicant should have team building, computer and excellent interpersonal communication skills, besides high degree of integrity & confidentiality.
Experience:
Candidate should have satisfactory experience, preferably -3- years, of which about -12- months or more of experience in organizations dealing with Banking / Finance / Supporting banking applications and should possess the following:
Proficient knowledge of UNIX / LINUX / Windows & Oracle Database administration. Proficient knowledge in SOL & Transact SOL.

Knowledge of programming (Shell Scripting). Basic Knowledge of Networking (WAN) & Security.

Knowledge of Banking Software like Finacle

Equinox / Bankmaster etc. will be an added advantage.
Age: Maximum: 30years.
Remuneration: Bank offers an attractive pay package with good career prospects.
Job application procedure
Typed applications with full C.V., names of two referees with photocopies of academic professional/experience certificates, proof of age etc. should be sent to the Executive Director, Bank of Baroda (Uganda) Limited,18, Kampala Road, P.O. Box 1197, Kampala.
CLOSING DATE:
Applications complete in all respect should reach to above address on or before 20/11/2017 by 5.00 p.m.
NOTE:
Envelope containing application must be clearly marked "Application for the post of Financial Controlled' OR "Application for the post of IT Officer" OR "Application for position of Company Secretary".

Only short-listed applicants will be contacted for selection process as decided by the Bank.

No communication will be sent to the applicants. whose applications are not loud suitable during short-listing process.

Bank reserves the right to reject / accept any application and to relax / alter any condition ' without assigning any reason.

Bank reserves the right not to make any appointment as a result of the selection process.

The short-listed candidates will be subjected to written test and/or personal interview.

Final selection will be subject to finding the candidate medically m by Bank's Panel Doctor.

It any information with regard to Qualification, Age, Experience, background checks etc. provided by any applicant to the Bank is found to be false at any stage the Bank reserves the right to cancel his/her selection / appointment at any stage.