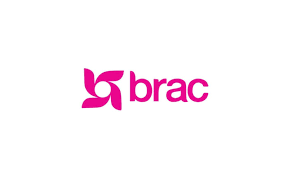 Vacancy title:
Legal Manager
Jobs at:
Brac Uganda
Deadline of this Job:
Not Later Than Friday December 08th. 2017
Duty Station:
Kampala, Uganda
Job details:
BRAC Uganda Microfinance Ltd is the largest Microfinance ("BRAC") operating in Uganda covering 80 districts through 155 networked branches targeting Micro, Small and Medium Entrepreneurs of Uganda. BRAC boasts of promoting financial inclusion by extending financial services to the un served and undersized, now with over 212,000 borrowing clients, over 150Bn loan book with 98% recovery rate, operationally and financially self-sustaining. in order to serve our customers better with wider range of services and products, Board and Management has future plans of becoming a regulated financial Institution in Uganda — Tier 2 and thus the need to fill the positions of Compliance Manager, Legal Manager and Legal Officer to meet the needs of the transforming entity
Title: Legal Manager
Reports to: Head of Legal and Company Secretary, BRAC Uganda Microfinance Ltd
Purpose: To ensure a sound legal framework by offering in-house legal advisory services, efficient management of the legal services, support management and BRAC on legal risk generally but not limited to contractual, credit, litigation, regulatory and statutory risks.
CORE ROLES AND RESPONSIBILITIES
Receive instructions, peruse files and assess the merits and demerits of each case and related circumstances;

Provide general legal advisory services to all business functions and the operational functions of BRAC to ensure legal and regulatory compliance so as to shield BRAC from all operational and legal risks and losses.




Timely handling of contracts drafting and reviewing and/or any other amendments or renewals of the respective contracts /agreements, as per the respective internal approvals.

Receiving all summons and new pleadings filed against BRAC and opening up new files with the central registry and represent BRAC in courts of law

Assist the Head of Legal/Company Secretary in day today affairs of the Department.

Any other duty that may be assigned.
REQUIRED QUALIFICATIONS
Bachelor of Laws degree from a recognized university, Post Graduate Diploma in Legal practice and Master's Degree is added advantage

Enrolled Advocate of the High Court & all Courts subordinate there to and must have practiced law for at least four years.

Broad knowledge in Finance/Banking is an added advantage.

Good grasp and in-depth knowledge of the principles and laws governing Banking and general business/commerce.

Experience in financial institution or large corporation as in house counselor busy law firm that majorly handles banking related activities.
Job application procedure
interested candidates must submit their application letter, Curriculum Vitae, All Scanned copies of academic /other supporting documents, MUST BE IN PDF FILE. In total, there must only be a maximum of 2 attachments and send to hr.bracmfug@brac.net . Only soft Copy applications addressed to the Head Of Human Resources and Training BRAC Uganda Microfinance Limited mentioning the job title as the Subject Not Later Than Friday December 08th. 2017. Female candidates are particularly encouraged to apply.