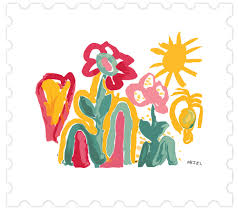 Vacancy title:
Procurement and Logistics Officer
Jobs at:
Elizabeth Glaser Pediatric AIDS Foundation (EGPAF)
Deadline of this Job:
NOVEMBER 17TH, 2017
Duty Station:
Mbarara, Uganda
View this job from the main website
Job details:
The USAID Regional Health Integration To Enhance Services in South West Uganda project aims at increasing utilization of health services, by strengthening systems, improving quality of services, increasing availability of, access to and demand for quality services. It is an integrated health project focusing on comprehensive TB and HIV/AIDS, 'Family Planning (FF), malaria, nutrition, and maternal, neonatal and child health (MNCH) services, youth and adolescent health, gender and SGBV, Community and demand generation in 15 districts in the Southwest Uganda.
The Elizabeth Glaser Pediatric AIDS Foundation (EGPAF) seeks to end pediatric HIVIAIDS through research, advocacy, and prevention and treatment programs. We are a global leader in the fight against pediatric HIV and AIDS, working in 15 countries and at 7,000 sites around the world to prevent the transmission of HIV to children, and to help those already HIV infected. Today, because of the highly successful work of the Foundation and its partners over the last 25 years, pediatric AIDS has been virtually eliminated in the United States and new infections in children have declined by 58% worldwide.
EGPAF Uganda Country program scope involves: 1) the USAID Regional Health Integration to Enhance Services in the South West Uganda project that aims to increase the availability, accessibility, and quality of integrated health services including HIV and TB prevention, care and treatment; maternal, neonatal, and child health services; family planning; nutrition assessment and counseling and support; malaria prevention and treatment; and other primary care services. 2) The Optimizing HIV Treatment Access among pregnant women (OHTA) in 8 districts of South West Uganda; and 3) ELMA- funded Unfinished business project that focuses on closing the Adult-Pediatric ART gap; and 4) Saving Lives at Birth that focuses on Development of a Model for National Scale-up of the Pratt Pouch to Expand Infant Nevirapine Prophylaxis in Uganda, Prevent Mother-to-child Transmission of HIV, and Save Infant Lives. EGPAF therefore seek to hire suitable persons to perform the below roles:
Post: Procurement and Logistics Office
Duty station: Mbarara.
REPORTS TO: Procurement and Logistics Manager
Job Summary
Under direct supervision of Procurement Manager, the person will support with all procurement and logistic activities for the Foundation to ensure that they are done in compliance with EGPAF Policies and procedures, Government laws and Donor Rules and Regulations. The activities include, among other things:
Key Duties and Responsibilities:
Conduct procurement functions in accordance with approved USG policies and procedures and professional best practices. Check Procurement Requisition Forms (PRFs) to ensure that they have clear specifications before information is entered into variant procurement system in liaison with technical staff Prepare and issue Request for quotations or Request for Proposals and prepare bid analyzers where applicable. Support bid selection processes and make appropriate recommendations. Prepare local purchase orders (LPOs) or contracts and maintain procurement files. Follow up on the pending orders and ensure timely delivery of items /services ordered .Liaise with finance to ensure that vendor invoices are paid on time with appropriate supporting documents. Guide vendors and Foundation stafl' on procurement procedures. Prepare procurement submissions for presentation to the Procurement Committee for review and recommendation in accordance with the Foundation's established procedures Verify deliveries against orders to confirm rightful quantities, quality and price. Verify documentations for completeness before payments are made. Maintain and ensure safe custody of all procurement related documents /records. Update users on the deliveries, progress of orders, expected time of delivery and close out of their requests. inform vendors on the outcomes of the biding processes either successful or non- successful. Any other duties assigned by management from time to time.
Knowledge, Skills and Abilities:
Bachelor's degree in Procurement, Business Administration or any related field from a recognized institution. Candidates should possess professional qualification in procurement (MCIPS) or should be at the final qualification stage. Ability to use procurement software will be an added advantage. Proficiency in the use of computers especially excel spreadsheets, word-processing packages and e-mail. Ability to make decisions in accordance with established policies and procedures. Candidates shall have 5 years' working experience in Procurement functions in a busy and related organization. Understanding of NGO/Donor policies and regulations. Personal values; High level of integrity, honesty, transparency, interpersonal and communications skills at all levels, analytical mind and logical problem solving;
Job application procedure
Please send cover letter and CV to:
The Senior Human Resources Manager
Elizabeth Glaser Pediatric AIDS Foundation (EGPAF)
Plot 15, Kitante Close
P.O. Box 21127
Kampala, Uganda
Application should be sent to: Ugandarecruitment@pedaids.org . Deadline for submission of applications is NOVEMBER 17TH, 2017. N0 HAND DELIVERED APPLICATIONS WILL BE ACCEPTED.