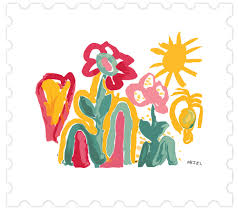 Vacancy title:
Program Officer
Jobs at:
Elizabeth Glaser Pediatric AIDS Foundation (EGPAF)
Deadline of this Job:
8th December 2017
Duty Station:
Mbarara, Uganda
Job details:
The Elizabeth Glaser Pediatric AIDS Foundation (EGPAF) seeks to end pediatric HIV/AIDS through research, advocacy, prevention and treatment programs. We are a global leader in the light against pediatric HIV and AIDS working in 15 countries and at 7,000 sites around the world to prevent the transmission of HIV to children and to help those already infected with HIV/AIDS. Today, because of the highly successful work of the Foundation and its partners over the last 25 years, Pediatric AIDS has been virtually eliminated in the United States and new infections in children have declined by 58% worldwide.
EGPAF Uganda Country program scope involves; 1) the USAID Regional Health integration to Enhance Services in the South West Uganda project that aims to increase the availability, accessibility, and quality of integrated health services including HIV and TB prevention, Care and Treatment, Maternal, Neonatal, Child Health Services, Family Planning, Nutrition Assessment, Counseling Support, Malaria Prevention and Treatment and other Primary Care Services. 2) The Optimizing HIV Treatment Access among Pregnant Women (OHTA) covering eight districts oi' South West Uganda. 3) The ELMA-funded Unfinished Business Project that focuses on closing the Adult-Pediatric ART gap. 4) Saving Lives at Birth that focuses on Development of a Model for National Scale-up of the Pratt Pouch to expand infant Nevirapine Prophylaxis in Uganda, Prevent Mother-to-child Transmission oi HIV and to Save infant Lives. 5) Supporting Operations AIDS Research (SOAR). 6) Catalyzing Pediatric TB innovations (CaP TB).
EGPAF therefore seeks to hire suitable persons to perform the roles below;
Job Title: Program Officer
Location: Mbarara
Reporting Relations: Country Implementing Manager
Department: Program
Job Summary:
The Program Officer will lead the planning and implementation of pediatric TB services in the districts of support. She/he will coordinate with the TB Technical Advisers to ensure implementation of the district TB specific work plans. She/he will work closely with the District Health Department to adequately plan, timely implement and effectively monitor the execution of the TB project activities while ensuring adherence to available MOH set standards; and incorporating lessons learnt over time to improve systems and process for enhanced service delivery.
Key Duties and Responsibilities:
Provides technical guidance and lead the implementation process of pediatric TB services in the supported districts assigned. implements comprehensive capacity building programs for pediatric TB including preventive therapy both at the facility and community. Puts in place systems to monitor stock-levels at facility and report on stock-outs. Strengthens use of screening algorithm for identification of children for TB preventive and curative treatment. Conducts secondary data analysis of routine program data, and evaluation data to identify evidence-based best practices. Supervises the cough monitors and volunteers at high burden sites; buildings their capacity, organizes their performance reviews and provides feedback on their contribution. Provides technical guidance to the district teams for annual and quarterly work plan development. Manages project finances and other resources related to implementation of activities in the assigned district in line with the Foundation finance guidelines. Prepares monthly, quarterly, semi-annual and annual programmatic district performance reports and their submission in stipulated deadlines. Strengthens the quality of health services and data through supportive supervision and monitoring visit to the supported health facilities. Participates in process of data auditing and verification to assure internal consistency and validity of project activity monitoring data reported by all districts, through quarterly data verification and auditing visits. Facilitates the interpretation and use of M&E data, through the quarterly district-level and facility-level review meetings between the project, the district health team and health care workers; guides the identification of performance gaps and development of remedial actions.
Knowledge, Skills and Abilities Required:
The qualified candidate will have a medical degree and/or a masters degree in Public Health with at least: 5 years of professional experience working in TB and HIV/AIDS prevention, care it treatment programs. Hands~on knowledge and skills in designing, planning, implementing and monitoring TB programs. Good understanding of the quality improvement framework of MOH and quality improvement principles. Good knowledge of the decentralized health system and community structures.
Job application procedure
Please send a cover letter and CV to:
The Senior Human Resources Manager
Elizabeth Glaser Pediatric AIDS Foundation (EGPAF)
Plot 15, Kitame Close P.0. Box 21127-Kampala, Uganda
Application should be sent to: UgandaRecruitment@pedaids.org
Deadline for submission of applications is 8th December 2017