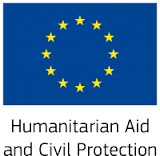 Vacancy title:
Programmme Assistant
Jobs at:
European Union's Humanitarian Aid and Civil Protection Department ( ECHO )
Deadline of this Job:
Friday 8thDecember 2017 at 5pm
Duty Station:
Kampala, Uganda
Job details:
About the organisation:
The European Commission's Directorate General for European Civil Protection and Humanitarian Aid Operations (ECHO) funds relief operations for victims of natural disasters and conflicts outside the European Union. For humanitarian aid, the Commission works with about 200 operational partners, including United Nations agencies, the Red Cross/Crescent movement and non- governmental organizations (NGOs). Humanitarian Aid is channelled impartially, straight to victims, regardless of their race, ethnic group, religion, gender, age, nationality or political affiliation.
Duties & Responsibilities
The Programme Assistant will be based in Kampala. He/she will carry out activities to contribute to the delivery of an effective humanitarian response. Under the direct supervision of the Technical Assistant, the employee shall contribute to assessments, monitoring and evaluations. of projects, as well as to the analysis of the humanitarian context in the area of coverage. The Programme Assistant will be 'responsible for the following main tasks:
Situation assessments;

Situation assessments;

Analysis, of ECHO partners' proposals;

Monitoring, evaluation and coordination of projects;

Reporting and programme administration;

Liaising with partners in an advisory capacity.
Required Qualifications
Have a relevant first level university degree;

Demonstrate 5 years relevant working experience in the development and/or; humanitarian aid sector/ INGOs/ NGOS. if the candidate does not ' have a relevant university degree, ten years' work experience in the humanitarian sector will be required;

Have thorough knowledge of the Logical Framework Approach and Project Cycle Management.
Required Skills
Fluent written and spoken English and Luganda are required with Excellent drafting skills;

Personal initiative; ability to work both independently and in a team, with ability to set priorities, and to work to tight deadlines;

Commitment, determination, reliability, a high degree of personal integrity and discretion;

Ability to analyse and process complex information; ability to clearly and concisely convey information to others.
Job application procedure
Please send your CV and cover letter with 3 work. related referees to the address ore-mail below. All applications should be marked: "ECHO-PROGRAMME ASSISTANT (PA)."
E-mails that exceed 2MB will not be considered. Closing date: Friday 8thDecember 2017 at 5pm Email: application@ppg.co.ug
Address:
People Performance Group Plot8
Kitante Close
P.O. Box 12405 Kampala.
While we thank all applicants for your interest, only those selected/for interviews will be contacted. Any form of lobbying will lead to automatic disqualification.