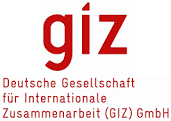 Vacancy title:
Public Relations Officer
Jobs at:
GIZ
Deadline of this Job:
not later than 8th December 2017
Duty Station:
Kampala, Uganda
Job details:
Post: Public Relations Officer
Reports to: Head of Programme
About the Promotion of Renewable Energy and Energy Efficiency Programme (PREEEP)
The PREEEP Programme is implemented on behalf of the Government of Uganda, the German Federal Ministry for Economic Cooperation and Development (BMZ), the BMZ's German Climate Technology Fund (DKI'l), the Dutch-German-Norwegian-British-Swiss- Swedish Partnership "Energizing Development" (EnDev), the German Federal Ministry for the Environment, Nature Conservation, Construction and Nuclear5aiety(BMUB)
PREEEP supports the Ugandan Ministry of Energy and Mineral Development in;
Formulation of energy policy, improvement of market structures for Renewable Energy and

Energy Efficiency technologies, and energy efficiency promotion among medium and large- scale consumers of energy, decentralize energy at district level.

Promotion of access to energy, especially for rural areas,

And support to East Africa's Governments and the private sector to mitigate Climate Change through carbon market promotions

in all its activities, PREEEP does HIV/AIDS and gender mainstreaming, and monitoring and evaluation.
The PREEEIP Communications Officer will render support to the programme and its partners, is required.
Responsibilities
Implement standards and guidelines for GIZ Communication work

Support to programme loaders to present a consistent corporate image and communicating Gil corporate policy and strategy to staff in tho programme

Systematic planning and management of communication activities

Cooperation with GIZ's Corporate (omrnunlcations Unit, managing the exchange oi inlormltion on communication

Cooperation and participation in the corporate communication network, eg participating in corporate communication workshops

Advice to components within the programme and fellow officers tasked with communications, on their communication work

Quality management of articles and documents from the programme; coordinating cooperation with external communication service providers (e.g. appraisers, agencies, photographers, trainers, copywriters)

Creation and assurance of a quality pool oi' service providers (text printers, graphic designers, proof readers, lithography etc.)

Coordination and implementation of communication work (including supporting components to identify and budget for communication activities
He/she will be expected to perform the following tasks:
Tasks
Media work
Organize and coordinate media activities at programme level

Establish and maintain contact with national media

Create and regularly update the programme media contacts file

Write and distribute component press releases as necessary

Compile information materials for the media and distribute these systematically in line with the target groups needs

Oversees relevant media/awareness events

Monitor the media (documentation and analysis of media reports on GIZ)
PR work;
Work with technical officers to develop suitable communication instruments for PR (e.g. programme ladsheets, PowerPoint presentations and newsletters)

Manage the necessary coordination processes and production of publications and materials in accordance with Gil standards (corporate design, standards for content)

Organise promotional events for different component activities

Support foreign delegations and VIP visit, as requested.

Provide editorial and administrative support to the programme website and social media skills.

Advise programme partners In their communication: and Pit activities as required.
internal communications
Develop and support appropriate communication instruments (e.g emails, the programme internal newsletters

Organize internal events such as team building activities and brown bag lunch meetings with ministry partners

Contribute articles to the GIZ Uganda staff newsletter Consult with the Senior Communications Adviser at the GIZ Uganda office on articles for use on GIZ Intranet

Provide editorial input on practical examples arid other texts for GIZ media, This includes sourcing and documenting case studies of best practices, for the house and external use.

Advise staff on the regulations and contacts for PR in the interests of a uniform GIZ image
Other duties/additional tasks
Perform other duties and tasks at the request of management.
Required qualifications. competences and experience
Qualifications
Bachelor' or Master's degree with a focus on; Communications, Development studies, international Development, rural development, environmental management and/or relevant linkages to event management and public relations

Fluency in oral and written English is required;
General professional experience
Ability to meet commitments, plan ahead of time, Observe deadlines and achieve results;

Ability to express his/herself clearly and concisely both verbally and in writing

Experience with media production

Experience in event management

Editorial experience, experience in writing articles and press releases.

Good working knowledge of ICT technologies, related software and computer applications(e.g. MS Office)

Phone, email and internet skills

Team building skills

Very good knowledge of the English language
Specific Professional experience
The candidate will have a minimum of 5 years experience in the development field including a focus on media work, public relations, event management and information communication. He/ She will have:
First experience in public relations and event management.

Experience working with local authorities and communities

Experience in thematic areas linked to Renewable Energy (RE), Energy Efficiency(EE) and/ or climate change

Knowledge of relevant RE and EE activities/issues in Uganda,

Experience working with various Stakeholders (total authorities, national governments, international bodies)

Experience working within a multi-cultural context and within international organizations;

Gender awareness about issues surrounding RE and EE;

Strong social, communicative, organizational and Intercultural skills

Some experience in monitoring and evaluation, reporting and research. preparation of program contextualization
Job application procedure
All Interested and qualified persons an strongly encouraged to apply by submitting their application and CV to the Human Resource department through recruitment-uganda@giz.de. not later than 8th December 2017, Please note: Only those applications with the subject heading " Public Relations Officer ' will be accepted. Application and CV should be in one document.