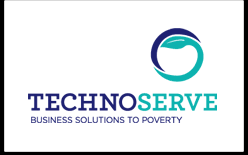 Vacancy title:
Senior Agronomy Advisor
Jobs at:
Technoserve
Deadline of this Job:
Monday 14, December 2017
Duty Station:
Uganda
Technoserve works with enterprising people in the developing world to build competitive farms, businesses and industries. We are a nonprofit organization that develops business solutions to poverty by linking people to information, capital and markets. With more than four decades of proven results, we believe in the power of private enterprise to transform lives. TechnoServe's goal is to equip and empower coffee farmers in Uganda with the skills, knowledge, and motivation necessary to adopt a set of sustainable and productivity-enhancing agronomic practices on their coffee farms, and thereby achieve substantially higher coffee tree yields. Technoserve is looking for exceptional professionals to fill the following position:
Post: Senior Agronomy Advisor
Reporting to the Coffee Program Manager the Senior Agronomy Advisor shall implement and refine strategies that will enable smallholder coffee growers in the Coffee program to increase coffee quality and yields, and the achievement of targets.
DUTIES & RESPONSIBILITIES
Planning and management of Agronomy Advisors
Supervise 5-10 (Associate) Agronomy Advisors (AAs)

Maintain the overall agronomy work plan and ensure that activities are on track

Review AA work plans, planned and actual and give feedback as required.

Ensure AA's achieve targets for training observations, demonstration plot observations and farm visits and that all data is accurate.

Lead weekly discussions with the team in order to identify issues and plan for the week's activities

Ensure effective team interaction and positive employee relations

Clearly communicate goals and roles and responsibilities to all staff

Provide feedback, coaching and development activities related to performance management

Ensure effective team interaction and positive employee relations
implement Farm College
Ensure that farmers, organized into Focal Farmer Groups, are trained effectively in sustainable coffee management systems. Support the Agronomy best practices lesson plan development and revision in coordination with the Regional Agronomy team.

Ensuring that demonstration plots built during training are established and maintained correctly.
Recruitment
Support recruitment of (Associate) Agronomy Advisors

Support (Associate) Agronomy Advisors in the training, hiring and coaching of farmer trainers.
Monitoring & Evaluation
Support testing of the best practice survey and training of enumerators.

Ensure the Agronomy team produces and maintains necessary data for monitoring and learning purposes Stakeholder Management

Actively engage in industry initiatives and partnership with key industry stakeholders

Ensure farmers have appropriate linkages to suppliers inputs and other farm requirements as indicated by survey.
Budget Management Program representation an expansion
Monthly Agronomy Field budget forecast is prepared and shared with finance.

Coordinate expense claim and receipt submission from AAs for FT accommodation and training costs, paperwork for payment is completed.
Program representation and expansion
Lead and manage the expansion of the agronomy program into a new operational area including needs assessment stakeholder sensitization, farmer mobilization, group formation and recruitment of FTs.

Be a program ambassador the operational area

Spearhead efforts in making the agronomy program more gender inclusive and conflict sensitive using local customs etc.

Provide support to the Uganda country operations as required. Qualifications and Experience.
Skills and Experience
Bachelor's degree in a relevant field such as agriculture, horticulture, crop science, or related agricultural sciences.

At least five years' professional work experience, ideally in the private sector, in one or more of the following areas: coffee processing or agronomy, SMEs development, agriculture, training, extension services, project or business management.

Demonstrated good understanding of the Uganda coffee industry and especially the cooperatives sector.

Experience of working with ME agribusiness/or farmer organizations is preferable

Knowledge and understanding of business processes and strategy, market analysis, pricing, including Sales and Marketing, Finance, Production (where applicable), ICT and Project Management, SME business cu lure and the motivations and aspirations of the owner-managers/ directors ,

Sound understanding of management accounts and their impact on a business

Knowledge of local languages Luganda, Runyankore, Rutooro is desirable.
Job Specific/ Technical Competencies include:
Partnership/Donor Management: program staff should understand and apply techniques to develop, maintain and manage business relationships with clients, donors and internal or external partners in order to implement and manage projects and/or Identify new business.

Financial & Resource Management: an important competency program staff must possess to enable them budget properly based on facts and change course when necessary, knowledge of finance to develop and manage budgets.

Innovative Mindset: program staff should know how to ask questions and seeks out information from multiple sources, team from mistakes, and see change as an opportunity.

Analysis, Research, Report Writing: Experience in business planning and analysis, modeling for feasibility and execution. Able to analyze and express oneself clearly in business writing.
Job application procedure
If you are interested an you meet e requirements , apply by Email only to the Human Resources Manager: ug-jobs@tns.org please submit a resume, cover letter and three professional references with the position title placed in the subject line of your email and on the application letter. All applications must be received by close of business Monday 14, December 2017. Please note that only shortlisted candidates shall be contacted.
Women are strongly encouraged to apply!