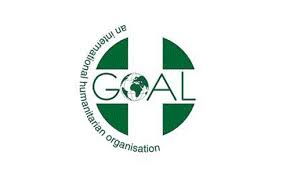 Vacancy title:
Senior Financial Accountant
Jobs at:
Goal Uganda
Deadline of this Job:
22nd November 2017
Duty Station:
Kampala with about 40% frequent travel to Lira in Northern Uganda, Kaabong and Abim in North Eastern Uganda and Other Programme sites
View this job from the main website
Job details:
GOAL is an equal opportunity employer. GOAL is committed to, the safety and protection of children in our care from intentional and unintentional harm. Candidates will therefore be expected to comply with GOAL Uga|_1da's child protection policy.
General description of the country programme
Our current country programme at GOAL focuses on three strategic sectors, namely: Market based approach to improving agricultural livelihoods, Health (including WASH and Health Accountability programming); and WASH. GOAL Uganda mainstreams HIV, gender, child protection and the resilience strategies across all programming. GOAL works on a district focused approach, and uses a mixture of direct implementation and partnerships with national and international civil society organisations, local government, the private sector and communities to give effect to our mission.
GOAL Uganda has a skilled team of about 100 personnel and manages an annual operating budget of approximately €6.8 million (2017). GOAL is currently operational in the Northern, Southern, Eastern and Western parts of Uganda with six established offices in Kampala, Bugirl, Abim, Kaabong, Agago and Lira Districts. GOAL Uganda country programme is funded by a number of donors who include Master Card Foundation (MCF), DFID, Charity: Water, Irish Aid, GOAL and a number of small foundations.
Under the Livelihoods programme, GOAL leads a Consortium with Mercy Corps, VSO and Restless Development to implement the Driving Youth-led New Agribusiness and Microenterprise (DYNAMIC) program in partnership with MasterCard Foundation. DYNAMIC is a five-year program (2015-2020) that aims to increase the employment, self-employment, income and resilience of youth aged 15-24 by promoting effective and efficient agricultural market systems for and with youth.
Job Description
Title: Senior Financial Accountant
Location: Kampala with about 40% frequent travel to Lira in Northern Uganda, Kaabong and Abim in North Eastern Uganda and Other Programme sites.
Line Manages: Two (2) Finance/Admin/Logs Officers, and one (1) Finance Assistant
Contract Length: one Year renewable
Expected Start: 1st December 2017
General Position Summary
The Senior Financial Accountant will play a central role in financial management, internal controls, financial, reporting, coordination of budget preparation and alignments consortium member engagement on financial issues. The Senior Financial Accountant will line manage three finance staff under the DYNAMIC programme.
In particular, the successful candidate will ensure timely submission of ; monthly reports to Kampala Office and receipt of financial reports from consortium members to allow timely preparation of Management Accounts and Donor Reporting and other ad hoc reporting to relevant authorities.
As a key member of the Programme Management Unit (PMU), the Senor Financial Accountant will contribute to the overall implementation and running of the DYNAMIC programme.
Key tasks and responsibilities
Supervision of DYNAMIC Finance Team
Ensure team is efficiently functioning at all times

Play a central role in job description development, updates, appraisal processes and recruitment

Identify staff development needs and contribute to the Finance team staff development plans

Oversee training and capacity building
Oversee Financial Management within the program implementation fields
Ensure proper financial systems are followed to record and report field office expenditure

Maintain full compliance with accounting procedures and policies and actively monitor internal controls to minimize organizational risk.

Ensure appropriate cash management procedures are in place and operating effectively, including regular cash counts and timely preparation of monthly cash projections

Monitor actual expenditures against approved budget
Oversee DYNAMIC consortium member Grants Management
Maintain overall responsibility for DYNAMIC Grants Management across consortium members

Carry out due diligence financial assessment of partners prior to funding

Coordination and review of consortium members' budgets and consolidated . budget realignments to ensure they are in line with the disbursement of funds

Review all partners finance reports and follow-up queries before for FC approval

Make timely updates of the grants disbursements tracker

Handle DYNAMIC consortium member financial related queries
Financial Lead for Donor Reporting
Preparation of donor financial reports (and scanning of supporting documentation) in line with donor guidelines and regulations for timely submission to HQ

Engage with and respond to donor and other regulatory body queries
Lead Annual Statutory Audit and Specific Project Audits
Facilitate timely completion of the Annual Statutory Audit and Financial Statements

Facilitate timely completion of specific project audits

Liaise with consortium members on external audits as stipulated in the grant agreements
Private Sector Agents (PSAs) Monitoring and Management
Conduct financial monitoring of PSAs.

Maintain PSA tracking system of financial disbursements against contractual milestones

Identity and/ or mitigate any potential frauds and financial mismanagement within the PSAs
Any other duties as required by Management
Person Specification
Qualified accountant with ACCA, CPA , CIMA, or ACA

At least 7-8 years of professional experience, of which 2 must be at management level

Previous experience ot working with INGO

Demonstrable knowledge of advanced excel

Experience in dealing with consortia funded programmes

Excellent interpersonal, motivational and management skills

Self-motivated, organised and energetic
Desirable
Working knowledge of Sage

Experience in dealing with MasterCard programmes

Experience in managing cultural differences and conflict

Excellent analytical and report writing skills and command of English
Job application procedure
Interested applicants who meet the requirements should submit their applications by email with at least 4 reference contacts (3 from the last three employers, and 1 character reference), and daytime contact number to; The Human Resource Manager, GOAL Uganda: recruitment@ug.goal.ie indicating the title Senior Financial Accountant Recruitment in the subject line by 22nd November 2017 PLEA E D0 NOT ATTACH CERTIFICATES