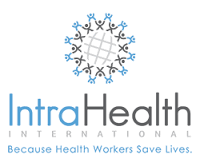 Vacancy title:
Senior Monitoring, Evaluation & Learning Advisor
Jobs at:
Intrahealth International
Deadline of this Job:
December 15, 2017
Duty Station:
Mbale, Uganda
Job details:
Intrahealth International www.intrahealth.org is currently seeking candidates for a new USAID Activity. USAID Regional Health integration to Enhance Services in Eastern Uganda (RHITES-E) will support the Government of Uganda (GOU) and key stakeholders to increase availability and utilization of high quality health services in 21 districts in Eastern Uganda and 2 in Karamoja. This will be done by strengthening health systems and improving the quality of, access to, and demand for health services with attention to equity and underserved populations.
Post: Senior Monitoring, Evaluation & Learning Advisor (Serves as M&E Director based in Mbale, Eastern Uganda)
The Senior Monitoring, Evaluation, and Learning Advisor will be responsible for developing, implementing and maintaining a monitoring and evaluation (M&E) system that excels in capturing and reporting project progress in achieving outcomes and results and in program implementation. The M&E system will provide USAID with timely and accurate information. S/he will support the Uganda Ministry of Health to build long-term capacity in M&E to support improved health access and outcomes. S/he will collaborate closely with US-based technical staff from the lntraHealth Chapel Hill office.
Requirements: The applicant must hold a masters degree in Public Health, Epidemiology, Statistics, Social Sciences, Bio-statistics or a related field. Minimum of; 8-10 years of experience in monitoring and evaluation of large scale health and HIV/AIDS service delivery and strengthening programs, Significant experience with PEPFAR and USAID reporting regulations, including experience with service delivery indicators in MNCH, FP, and malaria, Demonstrated skills in quantitative data analysis, data management (i.e., maintaining a database, quality control measures) and in the presentation of results for the identification of best practices and to inform decision-making, Proficiency in using databases and statistical software is required (e.g. SPSS or EPI-info) as well as strong skills in Excel, Word, PowerPoint and mobile technologies to report data. Excellent written and oral communication skills in English, and must be able to communicate and coordinate effectively with other donors and project partners, minimum three years of management experience
Local candidates strongly preferred. The post holder is subject to approval of USAID
Job application procedure
Submit CV, USAID 1420 form (Contractor Employee Biographical Data Sheet), and 3 references to mbalejobs@intrahealth.org or See full job description and submit application online by searching for this position at http://www.intrahealth.org/section/careers . Deadline for applications is December 15, 2017.