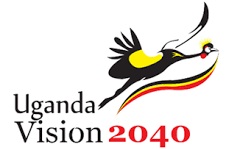 Vacancy title:
Senior Planner Chemical Industry
Jobs at:
National Planning Authority
Deadline of this Job:
Thursday, 21st December 2017 at 16:55 hours
Duty Station:
Kampala, Uganda
Job details:
The National Planning Authority (NPA) was established by an Act of Parliament No.15 of 2002 in compliance with article 125 of the Constitution of the Republic of Uganda (1995). Accordingly, it is the principal statutory agency responsible for the management of national and decentralized development planning in Uganda. The primary function of the Authority is to produce comprehensive and integrated development plans for the country elaborated in terms of the perspective Vision, Long and Medium-term Plans. Through its external sourcing strategies and career offers, NPA Executive Authority, is desirous of filling selected vacancies to strengthen its human resources capacity by recruiting dynamic and self-motivated professional individuals to complement its current staff in the effective and efficient implementation of its mandate. The offer is open to interested professionals with the required qualifications, experience, competencies, skills and the right work attitude. A competitive and attractive remuneration package is attached to each position. "NPA" is an equal opportunity employer and female applicants with the relevant experience and qualifications are encouraged to apply for the positions of their choice.
Senior Planner Chemical Industry (NPA-OS-4); NPA/ADV/03/2017
Reports to: Manager Infrastructure,
Industry and Physical Planning
Preferred age: 30-45 years
Main function:
To foster strategic planning and guidance in the integration of the chemical industry into the development planning process
Duties and Responsibilities:
Refer to details given search under www.npa.ug under opportunities
Qualifications:
A Mater's degree in Chemical 'Engineering, Bio-Chemistry, industrial Chemistry or a closely related discipline from a recognized University;
In addition, applicants with a Master's degree in another field but with an honours bachelors degree in Chemical Engineering, Bio-Chemistry, industrial Chemistry or a closely related discipline from a recognised University will be considered
Experience:
Working experience of at least seven (7) years in the chemical industry; basic chemical (polymers, petrochemicals, basic inorganics), specialty chemicals (for crops and animals, colorants, paints, ink) or consumer chemicals (detergents, soaps and other toiletries) or closely related area involving field work in a reputable institution organization
Other attributes and skills:
Refer to details given search under www.npa.ug
Job application procedure
Applicants are to forward two sets of applications with detailed curriculum vitae, including phone and email contacts; photocopies of academic and professional certificates and transcripts addressed to: The Executive Director; National Planning Authority, PO.BOX 21434 Kampala Uganda; Planning
- House Plot 17B Clement Hill Road.
Note:
The preferred method of applications' delivery is physical delivery through the NPA Front Desk / Reception. However, candidates using post office should post early enough to avoid late deliveries and retrievals from post office beyond the closing date.




Shortlisted candidates shall be notified through their email addresses and or phone contacts indicated in their applications or CVs.




Academic documents for the successful candidates will be vetted their authenticity and background checks conducted before considered for appointment into the Authority.




The successful candidates will be offered a three-year contract including a probationary period of 6 months.




Advertised positions not filled thereafter will remain open until when filled.



A detailed advert is accessible on NPA website under opportunities on www.npa.ug,


The closing date for receipt of applications at NPA (both hand delivered, post office_& courier) shall be Thursday, 21st December 2017 at 16:55 hours.