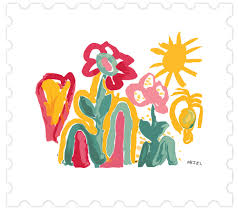 Vacancy title:
Strategic Information and Evaluation Officer
Jobs at:
Elizabeth Glaser Pediatric AIDS Foundation (EGPAF)
Deadline of this Job:
8th December 2017
Duty Station:
Mbarara, Uganda
Job details:
The Elizabeth Glaser Pediatric AIDS Foundation (EGPAF) seeks to end pediatric HIV/AIDS through research, advocacy, prevention and treatment programs. We are a global leader in the light against pediatric HIV and AIDS working in 15 countries and at 7,000 sites around the world to prevent the transmission of HIV to children and to help those already infected with HIV/AIDS. Today, because of the highly successful work of the Foundation and its partners over the last 25 years, Pediatric AIDS has been virtually eliminated in the United States and new infections in children have declined by 58% worldwide.
EGPAF Uganda Country program scope involves; 1) the USAID Regional Health integration to Enhance Services in the South West Uganda project that aims to increase the availability, accessibility, and quality of integrated health services including HIV and TB prevention, Care and Treatment, Maternal, Neonatal, Child Health Services, Family Planning, Nutrition Assessment, Counseling Support, Malaria Prevention and Treatment and other Primary Care Services. 2) The Optimizing HIV Treatment Access among Pregnant Women (OHTA) covering eight districts oif South West Uganda. 3) The ELMA-funded Unfinished Business Project that focuses on closing the Adult-Pediatric ART gap. 4) Saving Lives at Birth that focuses on Development of a Model for National Scale-up of the Pratt Pouch to expand infant Nevirapine Prophylaxis in Uganda, Prevent Mother-to-child Transmission oi HIV and to Save infant Lives. 5) Supporting Operations AIDS Research (SOAR). 6) Catalyzing Pediatric TB innovations (CaP TB).
EGPAF therefore seeks to hire suitable persons to perform the roles below;
Job Title: Strategic Information and Evaluation Officer
Location: Mbarara
Reporting Relations: Country Implementing Manager
Department: Program
Job Summary
The Strategic Information 8. Evaluation Officer (SI&EO) will work with the EGPAF monitoring, evaluation/research unit and program implementation on CapTB to support the generation of novel evidence and cost-effectiveness data to inform program implementation, guide policy guidelines and further scale up by additional implementers. The primary responsibilities are to organize and coordinate data collection and analysis, interpret, and report on project results to stakeholders at all levels of the project and help program identify problems and their causes, and improve overall program performance. He /she will help to assess and report on project outputs and life-of-program effects and results, providing UNITAID and the GOU a record of progress, effectiveness and lessons learned. The Sl&E0 will work closely with the program implementation team and the broader EGPAF Uganda Si directorate team.
Key Duties and Responsibilities
Establish effective data collection and monitoring systems .Participate in the design of the project routine and research study database and documentation Develop and execute procedures for the abstraction and merging of data records
from source databases into a research study database. Contribute to the design of research study protocols, with a focus on definition of what when and how data are managed. Develop SOP'S for routine and research data management. Responsible for data accuracy. Conduct secondary data analysis of routine program data, and evaluation data to identify evidence-based best practices for scale up. identify best practices from pilot sites. finalize SOP's and plans for scale-up using evidence from collected data. Build the capacity of n staff to perform their appropriate strategic information tasks that include but are not limited to HMIS strengthening, conducting data quality audits and subsequent data quality improvement. implement targeted data collection/analysis to inform decision making around program implementation .Monitor the performance of all PMP indicators and prepare regular reports for the Country Implementation Manager and senior management team as required. Provide technical support (monthly and quarterly) analysis and review of the routine program data at the project and district levels to identify improvements in performance trends along process and output indicators and link it to effective interventions. Provide technical support in the' institutionalization of pediatric TB—specific quality improvement approaches into routine service delivery with aim of identifying process and performance gaps, suggesting and implementing changes/interventions to address gaps and monitoring the outputs of the interventions to identify effective interventions and developing change packages that will be scaled up to all supported health facilities and communities in the south west region Uganda. Support the program implementation team to engage key stakeholders in periodic program reviews to validate implementation strategies; jointly define a pathway to change; analyze performance trends along the project indicators and articulate necessary course corrections.
Knowledge, Skills and Abilities Required:
A Bachelor's Degree in Biostatistics, Population Statistics, Demography or any relevant scientific discipline from a recognized institution. A Master's degree in Public health, with a bias on epidemiology and Biostatistics is an added advantage. Minimum of 6 years of progressive experience in data management with a focus on strengthening routine health management information system. Demonstrated experience in managing routine HMIS and public health research data. Excellent understanding of data -processing/management. Extensive knowledge of application of continuous quality improvement in the health sector. Experience in routine data management for HIV/AIDS and TB programs. Strong Knowledge
Job application procedure
Please send a cover letter and CV to:
The Senior Human Resources Manager
Elizabeth Glaser Pediatric AIDS Foundation (EGPAF)
Plot 15, Kitame Close P.0. Box 21127-Kampala, Uganda
Application should be sent to: UgandaRecruitment@pedaids.org
Deadline for submission of applications is 8th December 2017