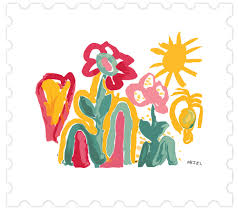 Vacancy title:
TB Advisor
Jobs at:
Elizabeth Glaser Pediatric AIDS Foundation (EGPAF)
Deadline of this Job:
8th December 2017
Duty Station:
Mbarara, Uganda
Job details:
The Elizabeth Glaser Pediatric AIDS Foundation (EGPAF) seeks to end pediatric HIV/AIDS through research, advocacy, prevention and treatment programs. We are a global leader in the light against pediatric HIV and AIDS working in 15 countries and at 7,000 sites around the world to prevent the transmission of HIV to children and to help those already infected with HIV/AIDS. Today, because of the highly successful work of the Foundation and its partners over the last 25 years, Pediatric AIDS has been virtually eliminated in the United States and new infections in children have declined by 58% worldwide.
EGPAF Uganda Country program scope involves; 1) the USAID Regional Health integration to Enhance Services in the South West Uganda project that aims to increase the availability, accessibility, and quality of integrated health services including HIV and TB prevention, Care and Treatment, Maternal, Neonatal, Child Health Services, Family Planning, Nutrition Assessment, Counseling Support, Malaria Prevention and Treatment and other Primary Care Services. 2) The Optimizing HIV Treatment Access among Pregnant Women (OHTA) covering eight districts oi' South West Uganda. 3) The ELMA-funded Unfinished Business Project that focuses on closing the Adult-Pediatric ART gap. 4) Saving Lives at Birth that focuses on Development of a Model for National Scale-up of the Pratt Pouch to expand infant Nevirapine Prophylaxis in Uganda, Prevent Mother-to-child Transmission oi HIV and to Save infant Lives. 5) Supporting Operations AIDS Research (SOAR). 6) Catalyzing Pediatric TB innovations (CaP TB).
EGPAF therefore seeks to hire suitable persons to perform the roles below;
Job Title: TB Advisor
Location: Mbarara
Reporting Relations: Country Implementing Manager
Department: Program
Job Summary:
The TB Adviser is responsible for providing the day-to-day technical oversight for the CaP TB project in Uganda. He/ She will be working closely with a team of other advisors and program officers to support implementation of the project.
Core Duties and Responsibilities:
The TB Advisor will; Provide technical leadership to the Uganda Cap TB project and ensure technical soundness of the program. Participate in the development oi pediatric TB work plans at the project level, district, GSOs and health facilities. Ensure incorporation of innovations and best practices regarding pediatric TB case finding and management into District TB Action Plans and ensure their implementation at both district and community levels. Lead and coordinate capacity-building activities for health workers and community resource persons in pediatric TB case finding and management. Ensure project activities comply with national TB guidelines and policies. Will participate in MDH NTLP technical working group meetings and other national and regional Zonal TB meetings. Support development of appropriate country specific systems to ensure consistent, high-quality TB project management, Lead identification and documentation of lessons learned through the project. Ensure ongoing programmatic excellence by providing, facilitating or coordinating high quality programmatic support to the districts oi support. Track key TB performance indicators and strategies to determine progress in achievement of targets and innovations across supported districts. Prepare project reports for submission to the project management, EGPAF and the donor.
Knowledge, Skills, and Abilities required:
A minimum bachelor's degree, preferred masters or other advanced degree in Medicine or public health with at least 5 years of management experience. Experience working with TB related programing. Unwavering commitment to quality programs and excellence in organizational and project management with the ability to achieve strategic objectives.
Strong ability to think strategically, with equally strong practical ability to translate strategic ideas into implementation. Demonstrated knowledge of the Uganda health system, knowledge of the national Tuberculosis program will be strongly preferred/essential. integrity, positive attitude, mission~driven, and self-directed with demonstrated passion for EGPAF's mission and commitment to working collaboratively with a management team. Solid judgment and apparent leadership skills. Ability to communicate with a range of colleagues across diverse countries and cultures. An individual who is able to handle a variety of constituencies, manage multiple tasks simultaneously and thrive in a complex environment with multiple priorities. Strong analytical skills and common sense. Strong work ethic. Tactful, respectful, and keen diplomacy skills. Ability to travel regularly, and at short notice, within Uganda to visit the various project implementation sites. Excellent oral and written English skills.
Job application procedure
Please send a cover letter and CV to:
The Senior Human Resources Manager
Elizabeth Glaser Pediatric AIDS Foundation (EGPAF)
Plot 15, Kitame Close P.0. Box 21127-Kampala, Uganda
Application should be sent to: UgandaRecruitment@pedaids.org
Deadline for submission of applications is 8th December 2017