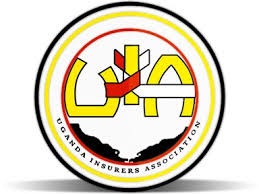 Vacancy title:
Technical Officer (Non-life Insurance)
Jobs at:
Uganda Insurers Association ( UIA )
Deadline of this Job:
December 1st 2017 at 5:00pm
Duty Station:
Kampala, Uganda
View this job from the main website
Job details:
Uganda insurers Association is an umbrella body that promotes the development and expansion of sound insurance and reinsurance activities in Uganda. The Association is looking to recruit a competent person to fill the position of a Technical Officer (Non life Insurance) preferably with a minimum three (O3) years experience.
JOB TITLE: Technical Officer (Non-life Insurance)
Summary of Duties
Work towards the development and growth of the Non- Life insurance sector in Uganda.
Key Responsibilities include:
Work towards the development and promotion of non- life insurance in Uganda which shall include:
The review, study and evaluation of all matters pertaining to Non-life insurance business;

Work towards the standardization of underwriting practice

Ensure appropriate management and sales of Motor Third Party insurance (MTPI) by insurance companies & liaise with Uganda Traffic police on enforcement of MTPI

Understanding the legislative and regulatory requirements and identifying areas for improvement or discussion, and proposed solutions, including MTPI, Workers Compensation insurance and Energy laws

identifying lobbying for and driving consumer education projects and activities in order to create public awareness and understanding of non— life insurance.

Promoting technological advancement in the non- life insurance sector and modes of achieving it;
Support the Non-Life Technical Committee:-
Serve as Secretary to the Non-Life Technical Committee of the Association;

Guide the Committee in terms of priority actions & activities in the pest interests of the sector;

Responsible for the execution of Committee actions/ activities and events as decided by the Committee;

Assist the Committee in compiling business cases and feedback to the EC where required and especially where funding is required for certain projects;

Liaise with the IRA on a regular basis in order to ensure a good understanding between the Committees activities and their requirements and goals for the sector.
Support to the Association:
To advocate for a favorable legislative framework for the non-life insurance industry in Uganda;

Assist the industry in identifying product gaps and spearheading the development of such products.

To assist the Association in pursuing professional and technical excellence amongst members in the non- life insurance business;

To collect, analyse and disseminate all information on non - life insurance for underwriting and general information purposes;

Liaise with other regional and international institutions to enable the non » life insurance industry keep in line with global and regional practices;

Ensure that training according to identified needs of the industry is carried out on a regular basis to support the sector;

Any other duties assigned from time and time.
Qualifications
Applicants should possess an honors degree in Insurance or a business development related discipline. A professional qualification in insurance Will be an added advantage.

Minimum of three years' experience at management level with a reputable Insurance Company

Must posses excellent analytical and communication skills
Job application procedure
Please submit your application with a curriculum vitae, certified copies of academic and relevant certificates plus contact addresses of (O3) referees (including e-mail and day time telephone contacts) to;
The Chief Executive Officer
Uganda Insurers Association
Plot 24A, Acacia Avenue-Kololo
P.O. Box 8912, Kampala
Only shortlisted applicants shall be contacted.