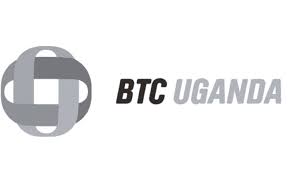 Vacancy title:
2 Finance Officers
Jobs at:
BTC Uganda
Deadline of this Job:
not later than Friday 29th December, 2017 at 5pm
Duty Station:
Kampala, Uganda
JOB DETAILS:
FUNCTION BACKGROUND:
BTC. the Belgian Development Agency. together with different Government Ministries. are implementing the bilateral co-operation between Uganda & Belgium.
BTC Uganda is seeking to recruit Finance Officers for the implementing Projects to be based in Kampala. They will work closely with the international Finance and Contracting Coordinators for the Projects.
Major Roles and Responsibilities:
Budgeting and Financial Planning
Provides all necessary accounting data and information to the Financial Project Controller and international Contracting Coordinator, for him to be able to follow up on budget and planning.
Cash Management and Administration
Prepare, register and keep cheques




Prepare staff payroll for bank transfers at the end of each month.




Ensures all invoices from external parties (contractors. suppliers...) are paid in due time, by bank transfer. cheque or cash and arrange those documents by date: her/his task of preparing bank transfer and cheque documents. And manage pipe line payment to external parties.




Attend and record all bank transactions, maintain bank accounts. ensure monthly bank statements and account overviews
Financial Management
Responsible for registration of all project expenses. following guidelines and within the deadlines:




Produce monthly statements for control by management. make all necessary corrections and make all preparations for the monthly closing of the accounting. including reconciliation of regional accounts.




Supervise smooth accounting of advances. This includes verification of financial reports. expenses and supporting documents. »




Check and control to ensure quality and completeness of justification and supporting accounting documents of all expenses following guidelines




Ensure monthly balance of Bank/Cashbooks/ Cashboxes and bank statements are the same. and responsible for [completion and approval. of reconciliation statements if any.




Responsible for transparent and consistent filing of all accounting. banking and cash management' documents at central level;
Education and Experience:
Qualifications:
University degree in Administration and accounting or a related field




Qualified member of the professional accounting bodies such as CPACIMA and ACCA is an asset
Experience:
At least 5 years proven experience in financial and administrative management




Working experience with Government of Uganda (central or local) or a reputable NCO or bilateral organization is an added advantage. '




Specific project management experience is an added advantage.
Skills and Knowledge:
Good computer skills in MS Excel. MS Word and Accounting packages




Good written and verbal communication




Good understanding of Local Governments. international Organizations and NGOs
Personal Qualities
Team management orientation




Concern for standards and attention to details




Able to work independently and under stressful conditions




Proactive work ethics and ability to take initiative




Result orientated
Salary Package
BTC will offer a competitive salary package with a Gross monthly income of between UGX 3,900,000 and UGX 4,500,000 depending on the relevant years of work experience,_medical insurance for staff. spouse and all biological dependents plus a 13th Month compulsory package paid together with the December salary.
Job application procedure
interested applicants should submit their hard copy applications including a cover letter, a detailed curriculum vitae (CV) and copies of relevant academic documents with names of at least 3 professional referees; their emails and telephone contacts to;
Human Resource Officer;
BTC Uganda
Plot 1B Lower Kololo Terrace
P.O Box 40131. Kampala
Send in your application not later than Friday 29th December, 2017 at 5pm.