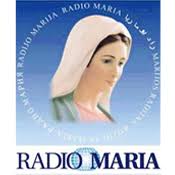 Vacancy title:
2 Promotions Managers
Jobs at:
Radio Maria
Deadline of this Job:
1st January 2018
Duty Station:
Kampala, Uganda
JOB DETAILS:
Radio Maria Uganda, a Christian Voice in your Home is accepting applications from qualified committed Christians ready to join a diverse team of volunteers in carrying out evangelization using Mother Mary's precious gift-Radio Maria
Post: 2 Promotions Managers
Purpose
Person responsible for coordination of the suitably selected and trained volunteers who help to raise awareness, increase the number of listeners and support the radio. The activities of the Promoter are cross-cutting including technical, editorial and promotional duties. The post holder reports to the National Coordinator and is responsible for activities of the collaborators and volunteers.
General skills
Ability to organize and program services, activities and interventions-including assigning tasks based on available people Knowledge and ability to train and stimulate cohesive working groups to reach the desired goal. Share information by coordinating actions in a cooperative context, create a good organizational atmosphere Communications skills, complete adherence Radio Maria, ability to work in teams The post holder should be ready to be deployed anywhere across the country and committed to work overtime including weekends and during important church and association calendar events.
Job application procedure
Deliver or e-mail your CVs, copies of academic certificates with three professional references to the address below. Applications are acceptable till 1st January 2018. National Coordinator
Radio Maria Uganda .
Plot 839 Mutuugo Biina Hill, Luzira.
P.0 Box 7488, Kampala-Uganda
Coordinator.uga@radiomaria.org
NB. All applicants are encouraged to visit http://www.radiomaria.ug/ for detailed JDs