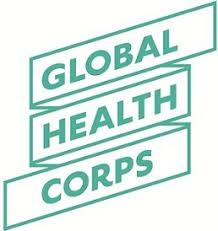 Vacancy title:
35 Health Fellowship Jobs
Jobs at:
Global Health Corps (GHC)
Deadline of this Job:
open from December 6, 2011 to January 17, 2018
Duty Station:
Uganda and International
JOB DETAILS:
Global Health Corps (GHC) is an organization focused on building the next generation of global health leaders and mobilizing the movement for health equity worldwide. We are a diverse, global community united in the belief that health is a human right. We believe that everyone has a role to play in the movement for social justice and health equity.
Our Challenge: Millions of people around the world lack access to quality and affordable health care they deserve. Despite significant advances in global health medicines and interventions, we aren't seeing the progress we need.
Our Solution: We believe that the most powerful lever to change this is great leadership. We need the right leaders in the right places within health systems to make health equity a reality for all. We need a new generation of leaders who are empathetic systems thinkers, problem solvers, and deeply committed social justice advocates. We are building that generation of leaders - we are that generation of leaders.
We have a vested interest in building the Global Health Corps community by recruiting dedicated, talented new fellows who will strengthen the health equity movement GHC fellows work in high-impact roles during a year-long paid placement with partner organizations and government agencies on the front lines of health in five countries: Malawi, Rwanda, Uganda, Zambia, and the US. Fellows work in many different types of organizations, including large, multi- national organizations; small, grassroots NGOs; and government institutions.
Our fellows are paired together - one national and one international and placed together with a partner organization to foster cross-cultural collaboration and knowledge sharing and to build a strong, vast leadership network. Our fellows are a very connected, collaborative, and diverse family of change makers who work really hard, and have a ton of fun doing it.
We are searching for 140+ talented young leaders to join the 2018-2019 class of Global Health Corps fellows! For Ugandan candidates specifically, there are 15 positions in Uganda and 20+ international positions available in the US.
Job application procedure
Applications are open from December 6, 2011 to January 17, 2018. Visit our website at www.ghcorps.org to learn about the fellowship program, and www.ghcorps.org/apply to submit your application. For more information, send an email to: brian@ghcorps.org and diana@ghcorps.org