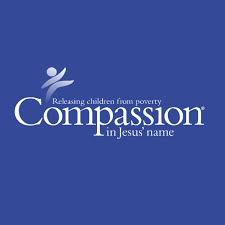 Vacancy title:
Accountant
Jobs at:
Compassion International
Deadline of this Job:
Monday 8th January 2018 at 5:00pm
Duty Station:
Kampala, Uganda
JOB DETAILS:
Compassion International is an evangelical Christ-centered, Church based and Child focused Development NGO that for over sixty years has existed as an advocate for children, to release them from poverty and enable them to become responsible and fulfilled Christian ADULTS. We seek to recruit an individual in the Uganda Field Office tor the position of Accountant.
Reporting Relationships: The Position reports to the Senior Manager of Accounting.
JOB SUMMARY:
This career accountant maintains the organization's general ledger with the assigned area of responsibility. She or he works closely with internal clients across the organization to answer financial questions and provide advice on proper accounting. This incumbent is a key contributor to the preparation of financial statements and develops new reports in response to ongoing business needs. As a seasoned professional, the accountant uses advanced knowledge of GAAP, internal financial systems, and other accounting standards to conduct accounting research and analysis, review and interpret historical transactional activity, and take a key role in month-end and year-end close process, to include preparation or review of account reconciliations. At this career level, the incumbent is generally competent in several finance specialties and may be called on to coach or oversee the work of junior accounting staff.
ESSENTIAL JOB FUNCTIONS:
Acts as an advocate for children- raising the awareness of the needs, neglect, nurture, and potential of children in poverty and challenging and enabling those within one's influence to greater involvement and effectiveness on behalf of children.

Uses independent judgment to serve internal customers, answering financial reporting questions, explaining accounting principles, advising on proper recording of transactions, and informing others of financial policies and procedures. Partners in problem-solving for both procedural and technical issues.

Serves as a subject matter expert on the organization's financial general ledger system, including the chart of accounts, functional allocation, fund balances, segments and other attributes of the system.

Maintains monthly/annual financial close processes through preparation and/or review of key journal entries and account reconciliations, analyzes financial activity tor errors or misclassifications and corrects as needed. Also prepares and distributes financial statement reports and provides additional information related to reports for appropriate actions and decision-making.

Attends training and/or accesses other means to maintain a level of knowledge and/or credentialing sufficient to perform all the requirements of this position.

Makes use of appropriate opportunities to teach other team members and internal clients about accounting concepts and their organizational application.

May be called on to coach or oversee the work of junior accounting staff, as well as coordinate tasks, as needed, with other team members.

Supervises the team that supports project accounting and financial decision-making. reviews forecast-to-complete and other project progress projections, and consults with project leadership regarding regular project cost reports such as variance and cash flow.
EDUCATION AND EXPERIENCE:
Bachelor's Degree Accounting, Finance, Management Information Systems, Business Administration, or related discipline

Member of the Certified Public Accountants of Uganda.

Five years Professional experience working in finance in an organization involving international, intercultural operations.

Experience with non-profit organizations preferred and will be an added advantage.

Experience in cash flow management and/or treasury experience required, including at least 2 years foreign exchange experience.

Demonstration of ability to develop positive and trusting cross cultural relationships
CORE CDMPETENCIES:
Strong Interpersonal and Team work skills especially in cross cultural teams.

Strong understanding of International Accounting standards and

Risk Management Practices.

Proven ability to apply Accounting technical skills

Effective communication & collaboration skills

Data analysis and visualization skills,

Ability to drive with a valid driving permit will be an added Advantage
Job application procedure
Please hand deliver or post your application together with a current copy of your curriculum vitae, photocopy of academic documents, three referees and a letter from your local church signed by your Reverend/Pastor to: The Senior Human Resource Business Partner, Compassion International Uganda, Plot 8A3, Baskerville Avenue, Kololo. P. 0. Box B936, Kampala.
DEADLINE FOR APPLICATION: Monday 8th January 2018 at 5:00pm (Closing Date). WE APPRECIATE ALL OF YOU FOR YOUR INTEREST TO SERVE AT CDMPASSION INTERNATIONAL UGANDA BUT WE WISH TO INFORM YOU THAT ONLY SHORT-LISTED CANDIDATES SHALL BE CONTACTED FOR FURTHER ENGAGEMENT.