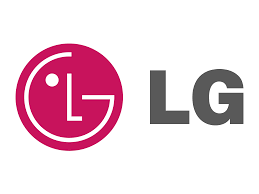 Vacancy title:
Air Conditioning Division Service Manager
Jobs at:
LG Appliance World
Deadline of this Job:
Saturday 23rd December 2017
Duty Station:
Kampala, Uganda
Job details:
You will manage the service center's entire operations. From opening it and closing it, to allocating work to technicians and monitoring the status of every item and ensuring that all items are repaired in time.
You must be someone on a 'ground level' who manages every aspect of the operation.
Duties and responsibilities
Assigning Roles and Responsibilities for the staff in your Service Centre.

Ensuring that all customers are served with excellence. It is key that you monitor the status of every item from the time it comes in until the time it is repaired and collected/delivered.

Setting the charges for repair and ensuring that each customer is invoiced and pays.

Ordering and inventory management of spare parts. Ensuring adequate stock levels. 'Dead' stock should be kept below 5%.

Adhering to all Key Performance Indicators such as, Turn Around Time, no repeat repairs, quality of repair, speed of repair, attitude, and dress code among others.

Purchasing spare parts locally and being accountable for Petty Cash which you will use for small expenses.

Balancing the day's cash with the company's accounts department.

Preparing a KPI report, a Stock Take Report and a monthly P&L report.

Communicating with LG Electronics regarding training, epidemic faults, ordering of spare parts, etc.

Reviewing what your technicians have done at the end of the day to ensure that they have worked efficiently and to ensure that all clients dealt with are satisfied

Calling customers to ensure that their entire experience in every aspect was a satisfactory one.


You must hold as a minimum a degree.


You must have at least 4 years of experience in a management position.




Knowledge of Air Conditioning equipment is an added advantage
Job application procedure
Note: You can hand deliver your CV and Application letter at LG Offices in Bugolobi to Leticia Nanyondo, or send an email to decemberjobs@applianceworld.co.ug . The subject line of your email should be the job title and your name.
The closing date for applications shall be Saturday 23rd December 2017.
For more information/ you can obtain the detailed job description from www.applianceworld.co.ug/jobs or whatsapp +256 756817062