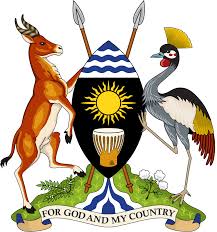 Vacancy title:
Chief Finance Officer
Jobs at:
Apac District Service Commission
Deadline of this Job:
not later than 20th January, 2018
Duty Station:
Apac, Uganda
JOB DETAILS:
Job Title: Chief Finance Officer
Salary Scale: U1E
Ref No: DSC/APC/046
Reports to: Chief Administrative Officer
Responsible for: Senior Finance Officer (Revenue and Budget) Senior Accountant (Expenditures and Accounts)
Job Purpose:
To provide guidance and technical support to the management on Proper management and Accountability for the financial resources of the district in accordance with financial laws.
Key Outputs:
Collection of revenue supervised

Books of accounts and accounting records prepared

Financial transactions verified and sanctioned

Budget and work plans prepared and coordinated it

Financial statements and reports prepared

Audit queries answered

Technical support to council on financial matters provided through the Chief administrative officer

Revenue sources reviewed and alternatives identified

Procurement and prompt payments tor goods and services timely done

Staff in the finance department supervised and performance assessed

Financial Policy Regulations and Professional practices Enforced
Person Specifications:
Qualifications:
Either: An Honors Bachelor Degree in either Commerce (Accounting Options) or Business Administration (Accounting option) or Business Studies (Accounting option) or finance and Accounting plus FULL professional accounting qualifications such as ACCA, CPA, ACIS and CPE from a recognized university/institution
OR
A full professional qualification in accounting such as ACCCA, CPA, ACIS and CPE obtained from a recognized institution and accredited by Institute of Certified Public Accountants of Uganda (ICPAU) plus a minimum of a post graduate diploma in financial management or Business Administration from a recognized awarding institution.
Experience:
At least nine (9) years experience in accounting three (3) of which should have been sewed at the level of principal Finance Officer in government or equivalent level of experience from a reputable organization.
Job application procedure
Applications are invited from suitably qualified Ugandans to fill he posts below which exist in Apac District Local Government. Applications should be submitted in triplicate filled in own hand writing on Public Service Commission Form 3 (Revised 2008) to the Secretary, District Service Commission, P.O. Box 1, Apac to be received not later than 20th January, 2018. Sewing Officers should route their applications through their Head of Department or responsible officer for endorsement who should be informed of the closing date to avoid delay. Applicants should attach three sets of certified photocopies of their academic certificates, transcripts, pass slips, National and institutions identity Cards from all the institutions/Schools attended and any other supporting documents with three recent passport photographs.
Those that will be invited for interviews must come with original academic and professional documents, identity Cards from all the institutions/ Schools attended. Only shortlisted candidates will be contacted.