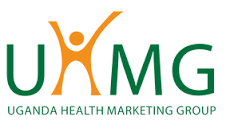 Vacancy title:
Chief of Party (COP)
Jobs at:
Uganda Health Marketing Group Ltd (UHMG)
Deadline of this Job:
4:00 pm or 16:00 hours (East African time) on Monday 18th December 2017
Duty Station:
Kampala, Uganda
JOB DETAILS:
Organizational Description:
Uganda Health Marketing Group Ltd. (UHMG) is a Company Limited by Guarantee with NGO status, whose Vision is "A good life tor all Ugandans". We envision a Ugandan society with good lite, when products and services in Reproductive Health, Hill, Malaria and Child Health are accessible, affordable and effectively utilized by all those in need. Our Mission is "To improve the quality of life of Ugandans, through the provision oi superior and affordable health care solutions." Our Core Values are: Integrity, Transparency, Accountability, Teamwork, Excellence, Flexibility, and Equity.
UHMG is currently seeking a dynamic qualified individual to fill the following senior position as part of its team.
Position: Chief of Party (COP)
Duty Station: UHMG Head Office (Kampala)
Reports to: Managing Director
Protect Brief
UHMG is running a Four-year USAID/Uganda Social Marketing Activity (SMA). The project's goal is to contribute to a reduction in new HIV infections, total fertility, maternal and child mortality, malnutrition and malaria, and to improve access to family planning, This four-year activity aims to increase the breadth and depth of family planning service delivery in Uganda, by strengthening systems, improving quality of services, increasing availability of, access to, and demand for quality family planning services, and support the health sector (both public and private) to sustain higher family planning service utilization rates.
Organization and Reporting relationships: The Chief oi Party (COP) heads the 4-year Social Marketing Project with Uganda Health Marketing Group (UHMG). The COP reports to the Managing Director and will supervise a team oi four (4) stall, i.e. the Deputy Chief oi Party and 3 Senior Advisors.
Job Summary:
The COP will be a member of UHMG's Senior Management Team, and will provide strategic leadership, direction, and oversight to the Social Marketing Protect. S/he must have an appropriate balance of technical, managerial and interpersonal skills and experience. S/he shall have a deep understanding of social marketing and the private sector. S/he will demonstrate experience in effectively interacting with agencies in Uganda, including private sector, central and local government, development partners, civil society. The position holder will supervise a work force of about 80 Staff.
Key Performance areas:
The COP will provide overall project management, financial oversight, and project reporting to USAID and UHMG Management. S/he will liaise with the UHMG Managing Director, USAID, MoH, and other implementing partners focused on increasing the reach of socially-marketed products and services.
Primary duties and responsibilities:
The Primary duties and responsibilities of the COP will include, but will not be limited to:
Provide strategic direction and leadership to the USAID/Uganda SMA project and ensure the project objectives are met as per the Cooperative Agreement, and are linked to the overall UHMG strategy'




Lead on project planning, implementation, monitoring, and timely reporting of the project results as per set plans.




Be the Chief Accounting Officer of all the project funds and assets.




Lead on risk management matters and set a strong Internal Control environment that adheres to UHMG's Core Values. Be responsible for HR development under SMA project.




Lead on all stakeholder management matters within the project, both internal and external. Participate in UHMG's governance matters and periodically report on the projects progress.
Minimum Requirements (Knowledge, Skills and Abilities):
A Master's Degree or higher in Public Health, Business Administration (preferably with specialization ll'l marketing or leadership), or other related degree within the Social Sciences field




A minimum oi ten (10) years oi progressively increasing responsibility in managing large international development assistance. in health-related programs in sub-Saharan Africa;




Demonstrated management and supervisory capability in leading projects of similar scope in the private sector and social marketing fields;




Proven leadership skills in working collaboratively with other donors, host country institutions. and international organizations




Working knowledge of and experience with USG-funded activity management, rules and regulations, policies and procedures.




Ability to apply principles of logical or scientific thinking to a wide range of intellectual and practical problems. Ability to ideal with a variety of abstract and concrete variables.




Excellent organizational, analytical, oral, presentation, and written communication skills (in English).




Excellent past performance references with a good track record.




Skilled team leader and player, with the ability to oversee and motivate staff for sound, effective, and results-based performance.




Ability and flexibility to worn in a fast-paced, multi-culture, complex, and dynamic environment with multiple partners and stakeholders.
Job application procedure
If you believe you match the requirements listed above, please deliver your resume (CV), copies oi certificates, references, and cover letter clearly indicating position applied for on the "lop ieit-hand side oi the envelope" .
Either addressed to: The Director Human Resources and Organizational Development. Uganda Health Marketing Group Ltd. (UHMG), Plot 20-21, 27-28, Martyrs Crescent, Ntinda. Deliver your application documents to the UHMG Office Reception.
Or: Send the electronic documents to vacancies@uhmg.org with the job role clearly indicated in the email subject line.
The deadline for receipt of applications is 4:00 pm or 16:00 hours (East African time) on Monday 18th December 2017. Only short-listed candidates will be contacted.
All documents submitted by applicants for this recruitment process shall become the property of UHMG.
Any attempt by an applicant or their representative acting on their behalf, (within and/or outside UHMG to influence the recruitment process in their favor will lead to automatic disqualification of that applicant.