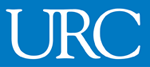 Vacancy title:
Consultant
Jobs at:
University Research Co., LLC ( URC )
Deadline of this Job:
29th December 2017 at 12:00hrs
Duty Station:
Jinja, Uganda
JOB DETAILS:
University Research Co., LLC ( URC ), a US-based public health organization working in Uganda since 2005, is implementing the USAID's Regional Health integration to Enhance Services in East Central Uganda Activity (USAID's RHITES EC). The purpose of this project is to support the implementation of a comprehensive, integrated investment in regional health, HIV/AIDS and nutrition assistance. This five-year activity targets 11 districts in East-Central Uganda with an estimated total population of 4.1 million through a district-based integrated package of quality health, HIV/AIDS, nutrition and child development services. URC is seeking a qualified candidate to provide consultancy services for the institutionalization of quality improvement in the East Central Region, for a fixed period not exceeding three months (January- April 2018).
Job Purpose:
To support the USAID RHITES-EC team to design an Implementation Strategy to guide Health facility, Community based and above site quality Improvement interventions.
Specific Responsibilities:
Work alongside project, regional and district stakeholders to develop and support QI strategies and approaches that are supportive and responsive to program objectives -

Design methods/approaches to institutionalize quality improvement (CQI), and develop norms and standards for QI systems for the delivery of high impact interventions across all project thematic areas and at all levels of service delivery.

Coach QI teams at regional, district and facility/community level to employ QI methods for optimal performance results in the focus areas;

Build capacity of project technical teams; including, Malaria, Supply Chain, Laboratory, SDGBV/Youth and Gender, Community Linkages, HIV Prevention, TB, Nutrition, HIV Care and Treatment, PMTCT and MNCH teams to routinely integrate QI approaches in their work.

Participate in the design of QI projects to institutionalize the use of data for decision making, re-design of systems/processes of care, and use of short cycles to demonstrate improvement results

Develop a management system for QI data; collection, delivery, analysis and utilization.

Develop a system for reporting; documenting and sharing of QI results at domestic and international levels.
Minimum Qualifications:
A medical officer with a Master's degree in Public Health, Medicine, Management, or Social Science, At least ten years of relevant public health experience working in developing countries on aspects of improving health care;

Expert in application of quality improvement approaches to improve health services in a district health system;

Knowledgeable about health system approaches;

Expert in knowledge management and knowledge building;

Expert in writing evidence-based papers;

Expert in capacity development;

Very good oral and writing skills in English.
A detailed job descriptions and persons' specifications, please view them on our website: http://www.urc-chs.com/careers Please do not submit applications through the website. Use the provided avenues below.
Job application procedure
Qualified applicants should submit their cover letter, certificate of good conduct, curriculum vitae, copies of academic credentials and contact information for 3 professional references by 29th December 2017 at 12:00hrs addressed to:
Human Resource Coordinator,
University Research Co., LLC - Centre for Human
Services,
Plot 1, East Victoria Close, Mpumudde Division
Jinja, Uganda
E-mail: HR-RHITES-EC@urc-chs.com