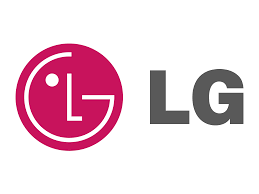 Vacancy title:
Credit Controller
Jobs at:
LG Appliance World
Deadline of this Job:
Saturday 23rd December 2017
Duty Station:
Kampala, Uganda
Job details:
As part of your role, you will be expected to approach company clients and customers of all categories be it Permanent Secretaries when required and even Managing Directors of private companies in order to collect outstanding debt as well as provide leadership to the team of debt collectors.
Duties and Responsibilities:
Reviewing Credit Limits for all parties who receive goods and services on credit and present a report with recommendations to management. This should be done every two months.

Approving every LPO before it reaches the MD's table for approval.

Keeping copies of original Purchase Orders, Invoices, Delivery Notes and Contracts where applicable.

Ensuring that all payments are paid within the stipulated credit period.

Setting weekly collection targets and reporting to the MD on actual versus target collections on a weekly basis in Excel format and also meeting him once a week. It is important that collections are at least 85% of the target in order to maintain a healthy cash flow.

Reconciling accounts for every single outstanding client in the system and ensuring that that the Company's statement matches with the Creditor's/Debtor's statement. The complete exercise of reconciliation for all non-reconciled accounts should be complete within 3 months of joining. Thereafter, monthly balance confirmations should be done for each and every Creditor/Debtor and they should be shown to the MD.

Actively getting involved in collections i.e., visiting, phoning and writing to clients and collecting payment. Your role is not merely one of being on a desk but also involves daily visiting of clients.

Preparing reports showing details of Creditors/Debtors who are simply not paying despite the efforts put with all evidence of action you have taken to collect the money.

Instructing lawyers to write demand notices with permission of the MD for difficult clients.

Keeping excel files which clearly indicate payment statuses for Air Conditioning projects and sending updated sheets for each Air Conditioning project on weekly basis.

Ensuring that all clients on Air Conditioning Maintenance Contracts are invoiced in accordance with the maintenance contracts and sending reports to the MD every two weeks showing the status of invoices and payments.

Ensuring that invoices are raised for Air Conditioning clients once a 'Certificate' is issued. Weekly reports on the invoices issued/not issued must be sent to the MD.

Holding weekly debt collection meetings and sending the minutes and collection schedule to the MD showing which amount is to be collected and the person whom you have delegated to collect on your behalf.

Checking our systems daily and the manual documents at the Kibira Road branch for any delivery notes which have not been invoiced and invoicing these daily.

Going through the 'Sales Bills Pending' and getting all items and services invoiced whilst ensuring that all supporting documentation is present and attached.

Ensuring that credit notes are issued in time. This should be done and complete within 3 months of joining for historical clients. And on a day to day basis as and when it happens. You need to forward a report to the MD of the credit notes raised for 'that week' on a weekly basis, even if NO credit notes have been issued.

Reviewing what the debt collectors have done at the end of the day to ensure that they have worked efficiently and set targets have been met
You must hold as a minimum a degree in Finance and Accounting, Business management or any related course.
You must have at least 4 years of experience in a management position.
Experience in debt collection is required
Job application procedure
Note: You can hand deliver your CV and Application letter at LG Offices in Bugolobi to Leticia Nanyondo, or send an email to decemberjobs@applianceworld.co.ug . The subject line of your email should be the job title and your name.
The closing date for applications shall be Saturday 23rd December 2017.
For more information/ you can obtain the detailed job description from www.applianceworld.co.ug/jobs or whatsapp +256 756817062