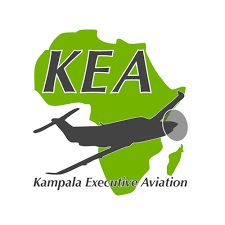 Vacancy title:
Director Flight Operations
Jobs at:
Kampala Executive Aviation
Deadline of this Job:
Open
Duty Station:
Kajiansi, Uganda
JOB DETAILS:
Operations at our Kajiansi Airfield facility.
Job Description
The qualified person will be responsible for the flight operations department to ensure legal, safe and efficient operation. They will also be responsible for the development and enforcement of company policies and for ensuring all personnel maintain current copies of the required operating manuals, compliance with all laws, rules, and regulations governing flight and maintenance activities.
Responsibilities:
Establish flight dispatch policies and procedures that govern flight operations

Responsible for the flight department organization and operation.

Responsible to carry-out all company policies and compliance with all laws, rules, and regulations governing flight operations and activities.

Responsible for the safe operation of all aircraft owned by the company or its affiliates

Coordinates duties with concerned to ensure that all operations are compliant with the Uganda Civil Aviation Authority (UCAA) and the General Operations Manual.
Qualification:
Must hold an airline transport pilot certificate and either:

Have at least 3 years supervisory or managerial experience within the last 6 years in a position that exercised operational control over any operations

In the case of a person becoming Director of Operations for the first time ever, have at least 3 years' experience, within the past 6 years, as pilot in command oi a C2088 or B19000 aircraft

In the case of a person with previous experience as a Director of Operations, have at least 3 years' experience, as pilot in command of a C2088 or B19O0D aircraft

Should have AOC training record compliance experience '

Must have ATPL with 2000 hours

Must have instrument rating.
Job application procedure
Please send your application to:
fwcp@keaviation.com or fwcp@flykea.com
drops@keaviation.com or facilities@flykea.com
Note:
Do not come in person unless you are called. Failure to adhere will automatically disqualify you. Email: info@keaviation.com