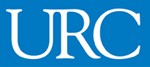 Vacancy title:
Director for Finance & Operations
Jobs at:
University Research Co., LLC (URC)
Deadline of this Job:
12:08pm of Friday 22nd Dec 2017
Duty Station:
Kampala, Uganda
Job details:
University Research Co., LLC (URC), a US based public health organization working in Uganda since 2005 is seeking qualified for qualified candidate in the position oi Director for Finance & Operations to implement a 5 year USAID funded Uganda Health Systems Strengthening Activity (UHSS), subject to award of the grant. The goal of the activity is to strengthen central level private health sectors to strengthen health systems through improving leadership and accountability for results in public and private health sectors at both national and local levels. The activity seeks to strengthen central level stewardship and district level management of health systems, support initiatives that increase domestic financing tor health, identify and implement interventions that increase efficient use of key health resources; and strengthen state & non-state community systems for improved quality health services.
Job summary
The Director for Finance & Operations will Provide oversight to procurement, human resources, fleets transport, IT, finance & grants portfolios or the project and ensure adherence to policies, budgets and internal control measures to ensure efficient & effective service delivery
Minimum Qualifications
Masters Degree or Higher in Business Administration, Finance, Accounting or other relevant field and additional professional accounting certifications e.g. (CPA, ACCA) is an added advantage;




Ten (10) years' experience in operations and financial management of large international projects 5years experience in management of USG projects; 5 of which at senior management level.




Familiarity with compliance to Federal Acquisition Regulations




Demonstrated experience and skills in developing and managing large budgets




Proficient in relevant computer applications and databases
Strong analytical, oral and written communication skills
Job application procedure
To submit the application, CV & Filled in biodata form, from our website: http://www.urc-chs.com/career-opportunities
Qualified applicants must submit all the relevant documents by 12:08pm of Friday 22nd Dec 2017. Please send your Cover Letter and Curriculum Vitae with contact information for three professional references.