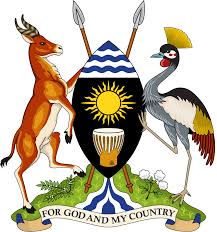 Vacancy title:
District Planner
Jobs at:
Apac District Service Commission
Deadline of this Job:
not later than 20th January, 2018
Duty Station:
Apac, Uganda
JOB DETAILS:
Job Title: District Planner
Salary Scale :U1E
Ref No DSC/APC/47
Reports to :Chief Administrative Officer
Responsible tor: Principal planner Senior Planner Statistician
Job Purpose:
To develop comprehensive and integrated District Plans, monitor and evaluate their implementations.
Key Out puts:
District development strategies, plans and budgets formulated, develop and coordinated:

Performance standards for the district prepared and disseminated to users;

Technical support provided to Departments in preparation and production of District Developments;

investment priorities in the District determined:

Performance of District Development Plans programmers and projects coordinated, monitored and evaluated;

District Management Information System maintained;

An up to-date bank developed maintain;

National and district policy appraised; and

Minutes of Technical Planning Committee produced
Qualifications:
An Honors Bachelor Degree in Economics, Statistics and Qualitative Economics from a recognized Institution plus a minimum of a Post Graduate qualification in Planning and management from a recognized Institution.
Experience:
Should have at least three (3) years of working experience as a Principal Planner three of which should have been at Senior Level in Public or reputable organization.
Job application procedure
Applications are invited from suitably qualified Ugandans to fill he posts below which exist in Apac District Local Government. Applications should be submitted in triplicate filled in own hand writing on Public Service Commission Form 3 (Revised 2008) to the Secretary, District Service Commission, P.O. Box 1, Apac to be received not later than 20th January, 2018. Sewing Officers should route their applications through their Head of Department or responsible officer for endorsement who should be informed of the closing date to avoid delay. Applicants should attach three sets of certified photocopies of their academic certificates, transcripts, pass slips, National and institutions identity Cards from all the institutions/Schools attended and any other supporting documents with three recent passport photographs.
Those that will be invited for interviews must come with original academic and professional documents, identity Cards from all the institutions/ Schools attended. Only shortlisted candidates will be contacted.