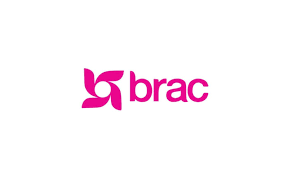 Vacancy title:
Farm Manager
Jobs at:
Brac
Deadline of this Job:
December 28, 2017
Duty Station:
Buchanan, Grand Bassa County
JOB DETAILS:
BRAC is the world's largest, leading development organization dedicated to poverty alleviation and empowerment of the poor. Initiated in Bangladesh in 1972, BRAC now operates in 11 countries across Asia, Africa and the Americas. To counter poverty and promote social empowerment, BRAC strategically integrates development programs in microfinance, agriculture, health, education, human rights and legal aid, community empowerment and more.
BRAC Liberia launched in 2008 with programs in Microfinance, Small Enterprise Development, Agriculture, Livestock and Poultry, Health, Empowerment and Livelihood for Adolescent Girls, Psychosocial and Survival Support now impacting the lives of over 560,000 Liberians. BRAC Liberia is looking for competent, dynamic and self-motivated candidates to fill the following regular position.
Post: Farm Manager
Tenure: 1 year (Renewable based on project and budget)
Salary: Negotiable
Reports to: Programme Manager-FSL
Duty Station Liberia: Buchanan, Grand Bassa County
Key responsibilities:
Overall management of Breeder farm, Hatchery and feed mill, and marketing of farm products

Manage local authority, attend county level meeting and communicate with stakeholders

Develop and expansion market for DOC, teed and other farm products

Prepare farmers database, visit farmers for technical support and regular follow up them

Building good relation and network with dealers, agro-vet and private sector

Initiate purchasing required raw materials, parent stock from local, regional & international markets
Education: Master in Livestock/DVM (animal husbandry)
Experience: At least 4 years' experience working in similar position. Experience working with other International NGOs will be an added advantage.
Job application procedure
All qualified and interested applicants can submit their CV with three referees, one of which should be your current or most recent employer/line manager along with a cover letter. Applications can be submitted to the email address below with position title on the subject line. recruitment.liberia@brac.net / hrd.uganda@brac.net Deadline: December 28, 2017 Please note that only short listed applicants will be contacted and females are strongly encouraged to apply.