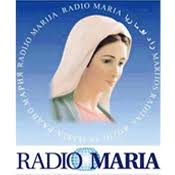 Vacancy title:
Fundraising Manager
Jobs at:
Radio Maria
Deadline of this Job:
1st January 2018
Duty Station:
Kampala, Uganda
JOB DETAILS:
Radio Maria Uganda, a Christian Voice in your Home is accepting applications from qualified committed Christians ready to join a diverse team of volunteers in carrying out evangelization using Mother Mary's precious gift-Radio Maria
Post: Fundraising Manager
The Fundraising Manager is responsible for building an increasingly. diversified network of supporters. including institutional, banking , corporate, academia, policy-makers, donors/ partners as well as other philanthropic institutions/individuals who believe in the work of Radio Maria and provide funds, technical support and other forms of collaboration to meet the current and future needs of Radio Maria Uganda. The post holder will also be responsible for establishing and promoting the brand of Radio Maria in Uganda, raising awareness about the association's work at various forums and ensuring transparent information sharing with the public. He/she will be a strategic thinker with strong understanding of various media sources, the Catholic Church and the development sector. The post holder reports to the National Coordinator and is responsible for donor relations and managing donor data base.
Qualifications and Knowledge
Qualifications in the field of fundraising and/or business studies, possibly with work experience in international associations. Knowledge of the main criteria for marketing and communications in the non-profit sector, and knowledge of data processing systems. Ability to build and work in a team and supervisory experience necessary to manage the activities of promoters, collaborators and volunteers.
Characteristics and Skills
Deep knowledge of the Radio Maria project, mission and values
and code of ethics so that his/her daily work, and that of his/her collaborators is coherent with these principles. Ability to:
conduct and-analyse market research to identify potential new donors

develop relationships with the highest possible number of groups of people

create and/or develop an appropriate database for the association

define the annual fundraising plan (to be presented to the Board of Directors)

develop an operational plan with clear indications on revenue, timing and methods that respond to the expected annual budget

monitor the progress and impact of activities

establish a system of thanking and monitoring the operational results
General skills
Ability to interpret the reality in which Radio Maria operates, evaluating the potential and obstacles to drawing up strategies for fundraising and promotion in the country that aim at increasing the number of listeners and donors. Know how to evaluate the Work of collaborators and volunteers, optimizing the available resources and foreseeing an increase of the same in order to support the entire association.
Job application procedure
Deliver or e-mail your CVs, copies of academic certificates with three professional references to the address below. Applications are acceptable till 1st January 2018. National Coordinator
Radio Maria Uganda .
Plot 839 Mutuugo Biina Hill, Luzira.
P.0 Box 7488, Kampala-Uganda
Coordinator.uga@radiomaria.org
NB. All applicants are encouraged to visit http://www.radiomaria.ug/ for detailed JDs