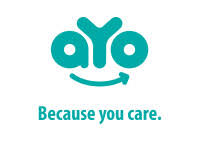 Vacancy title:
Head of Sales
Jobs at:
Ayo Uganda
Deadline of this Job:
13th December 2017
Duty Station:
Kampala, Uganda
Job details:
If you want to become part of a dynamic team and have the desire to build an insurance landscape in Uganda where everyone uses insurance, then this challenging and exciting role is just for you.
aYo Holdings, the parent company of aYo Uganda, was formed as part of a Joint Venture between the MTN Group and MMI Holdings based in South Africa. The purpose of aYo is to make insurance relevant, accessible and easy to use in those markets in which we operate.
aYo Uganda is seeking to recruit a seasoned Head of Sales who will spearhead the accelerated growth of our business. The Head of Sales will directly report to the Chief Executive Officer and we are looking for a candidate with high levels of energy and agility to drive the business in a very dynamic and exciting environment
Responsibilities
Coordinates sales forecasting, planning, and budgeting processes used within the sales environment. Proactively monitors and strives to maintain high levels of quality, accuracy, and process consistency in the sales organisations planning efforts. As needed, coordinates planning activities with other functions and stakeholders within the organisation.

Drive volume and sales growth across aYo's lull product range and present practical strategies that will support this growth.

Supports the equitable assignment of sales force targets and ensures targets are optimally allocated to all sales channels and resources.

Ensure that the sales force are productive and properly managed end to end.

Proactively identities opportunities for sales process improvement. Works closely with sales management to inspect sales process quality and prioritize opportunities for improvement. Assists sales management in understanding process bottlenecks and inconsistencies. Facilitates an organisation of continuous process improvement.

Monitors the accuracy and efficient distribution of sales reports and other intelligence essential to aYo Uganda. Recommends revisions to existing reports, or assists in the development cl new reporting tools as needed.

implements enabling technologies to sales teams.

Coordinates training delivery to sales-, sales management-, and sales support personnel. Provide input to senior leadership in the development and administration ot sales incentive compensation programs.

Working with Group Head of Sales and Distribution, Finance, and Human Resources, provides assistance with sales incentive compensation administration on an as-needed basis, or when required to arbitrate or clarify the application of sales compensation program policies and procedures.

Builds peer support and strong internal-company relationships with other key management personnel.
Accountability
Achievement of sales, profit, and strategic objectives of the business unit supported.

Accountable for achieving performance targets of the product suite.

Accountable for the thorough implementation of sales and distribution related initiatives.

Responsible for the efficient allocation of technology, support, and training resources impacting the sales organization.

Accountable for accurate and on-time reporting essential for sales organization effectiveness.

Achievement of strategic objectives defined by company management.
Job Requirements
Formal Education, professional qualifications and relevant working experience
Bachelor's Degree in Commerce, Business Administration or related field (or related qualification)

A relevant master degree will be advantageous.

5 years' managerial experience in leading a sales team.

Your wide market knowledge, product knowledge, communication and negotiation skills complimented with your ability to lead and guide the sales teams will make you the ideal candidate.

Extensive experience in Sales and Distribution, preferably at a retail level.

Top level attention to detail and the ability to manage the sales process at a granular level.

A track record of excellent and demonstrable performance delivery in a sales environment.

Proficiency in relevant computer applications and databases, MS Office, etc
Required Skills and Attributes
A motivated, focused, disciplined professional, with the drive and dynamism to work under pressure with competing deadlines, and possess the ability to make an immediate impact.

Possess excellent communication. interpersonal, analytical and result-oriented skills, and experienced in managing objectives with the customer in mind.

Good judgment, initiative, high sense of responsibility, tactful, ability to plan, organize and measure outcomes of interventions.

Exemplary and honest, with a high level of energy and integrity, and able to work under minimum supervision.

Flexible, innovative, with good record keeping, communication, negotiation presentation, report-writing, and interpersonal skills.

Able to coordinate and motivate a team towards a common goal.

Very strong customer centricity and service orientation.

Competitive and profit driven; re-invents competitive advantage to support business

Able to interact with all levels of management, suppliers and clients

Be a change agent and model bringing creative solutions and challenging status quo.

Fluency in English and in a major local language
Job application procedure
You can apply for this position by logging your resume and academic testimonials onto www.talentconsults.com , Please send a copy of your resume, cover letter as well as academic documents by email to info@talentconsults.com.Deadline for submission is 13th December 2017. Please note that only successful candidates will be contacted