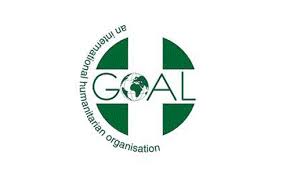 Vacancy title:
Logistics Officer
Jobs at:
GOAL
Deadline of this Job:
22nd December 2017
Duty Station:
Uganda
JOB DETAILS:
About GOAL:
Founded in 1977, GOAL works to promote the realization of the fundamental rights of the poor, the vulnerable, and those affected by humanitarian crisis. GOAL currently works in 16 countries, with our head office in Dublin, Ireland.
GOAL is an equal opportunity employer. GOAL is committed to the safety and protection of children in our care from intentional and unintentional harm. Candidates will therefore be expected to comply with' GOAL Uganda's child protection policy.
General description of the country programme:
First operational in Uganda in the late 7u's, the current country programme focuses on two of GOAL's three strategic sectors, namely: Health (including WASH and Health Accountability programming); and a market based approach to improving agricultural livelihoods and WASH. GOAL Uganda mainstreams HIV. gender, child protection and the resilience strategies across all programming. GOAL works on a district focused approach, and uses a mixture of direct implementation and partnerships with national and international civil society organizations, local government, the private sector and communities to give effect to our mission. GOAL is currently operational in the North, South, East and West of Uganda with six established offices in Kampala, Bugiri, Abim, Kaabong, Lira and Agago Districts. We are funded by a number of donors who include DFID, Charity: water, Irish Aid, Master Card Foundation, GOAL and a number of small foundations.
GOAL is seeking to fill the position of Logistics Officer to support our country program.
Position: Logistics Officer
Reports to: Logistics Manager
Location: Kampala
General Position Summary:
With direct supervision from the Logistics Coordinator the Logistics Officer works to support all logistics activities, but with emphasis on Procurement and Assets, and provide support to field offices. The Logistics Officer will be based at GOAL Country Office in Kampala, however, will be required to provide support lo any GOAL field offices in case of any gaps:
Providing effective and timely logistics support to all programmes in relation to Supply Chain and Asset Management.




Ensuring that all GOAL logistics tasks are carried out in compliance with the GOAL and donor requirements.




Providing effective and timely support to field offices in relation to GOAL logistics tasks.




Ensuring that all GOAL EProcurement and Asset Management activities are carried out in compliance with the GOAL and donor requirements
Key Duties and Responsibilities:
Procurement.
Responsible and accountable for all supply chain related activities with respect to the following tasks:
Receives and registers requests procurement requests from users in Kampala and field offices and, in consultation with the Logistics Coordinator, sends out enquiries or request for offer to potential suppliers.




Receives offers/quotations from suppliers and prepare bid analysis for purchases and have all approvals completed according to the Procurement Chart. "




Ensures that for each article purchased are as per GOAL procurement chart and an official purchase order placed according to the best price in proportion to quality.




Ensures that purchases are done on timely manner as per the procurement time frame




Ensures that all purchased goods are delivered according to the specification of the end customer and/or beneficiaries. it goods are going directly to users/ customers, the officer will organise their safe keeping in the organisations warehouse.




Checks all invoices for logistics services against orders made by the logistics office.




Monitors and summarises all receipts and provides an activity update to the Logistics Coordinator. Logistics Manager and all field logistics officers on a weekly basis.




Ensures that staff adhere to all GOAL procurement procedures.




Prepares all needed documents for Finance department, to obtain the cash or cheque needed to purchase the goods or supplies.




Prepare payments of suppliers in a timely and accountable process and ensures that all necessary supporting documents are attached.




Ensures that expenses more than the budget should always be discussed with the Logistics Coordinator in coordination with the Programme manager prior to purchase.
Fixed Assets Management
Assist with the daily management of assets in accordance with the GOAL procedures.
Receive and process approved requests for assets and issues out assets to users, while ensuring that asset identification cards are signed always and properly tilled.




Follow up the movement of assets and report any monthly discrepancies with the monthly asset register sent by Kampala.




Briel immediately the Logistics Coordinator if any issues arise.




Manage the shipment of all assets to be repaired; fill out equipment repair form before sending any equipment/asset to Kampala and follow up.




Ensure that disposal/damage loss report for assets is filled in, have signed off by the PM and send documents and asset it possible to Kampala
Reporting
Compile a monthly logistics report and send to the Logistics Coordinator by the 5th of every month.




Perform any other duties assigned
Requirements (Person Specification)
Essential
University Degree or equivalent, or relevant technical qualification;




At least 3 years work experience with an NGO in a related logistics function (exceptionally, degree or qualification may be replaced by a minimum of 6 years' experience directly relevant to the post);




Good computer skills;




Basic supervisory skills;




Fluent English and a local language




Highly organized;




Strong skills in prioritization:




Ability to understand budgets;




Good interpersonal communication skills;
Desirable
Level 4 CIPS




Experience in planning and report writing
Job application procedure
interested applicants who meet the requirements should submit their applications which must include at least 4 reference contacts (2 professional, 2 character references, including your supervisor and the most recent/previous employer), and daytime contact number to; The Human Resource Manager. GOAL Uganda on the email: recruitment@ug.goal.ie by 22nd December 2017.
PLEASE DO NOT ATTACH CERIIFICAIES, Indicate the job title in the subject line.