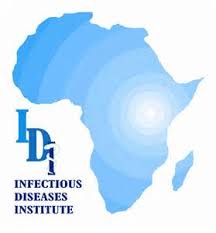 Vacancy title:
Manager
Jobs at:
Infectious Disease Staff SACCO
Deadline of this Job:
not later than 2nd January 2018
Duty Station:
Kampala, Uganda
JOB DETAILS:
The Infectious Disease Staff SACCO is a registered is a registered SACCO in Uganda dedicated to having economically empowered members for development and prosperity through-training on investment and financial management.
The SACCO was constituted in June 2017 and is looking for a highly motivated, committed and qualified entrepreneurial team to lead and guide it through establishment and growth.
Post: Manager
Code: PMSCOX1
Job Summary;
Reporting to the IDI Staff SACCO Executive Committee, the Manager will be charged with the responsibility of overall effective and efficient day-to-day management of the SACCO according to the Strategic and Operational Plans and wilt ensure that the institution is safe, financially sound and sustainable.
Job Responsibilities;
The main duties and responsibilities of the SACGD Manager will he as follows:
To provide leadership and guidance to ensure smooth flow of all SACCO operations.

Responsible for the management, development and maintenance of a high performance team by providing good leadership and effective supervision and guidance of staff members under his/her charge.

Responsible for the organizations investments and management of balanced investment portfolio. Manage assets and liabilities of the SACCO to attain desired yields from members of savings shares, deposits cans and investments.

Responsible for the organization's financial planning, forecasting and budgeting:

Responsible for management of costs so as to achieve business growth as outlined in the strategic plan.

Responsible for supporting decision making through preparation analysis and presentation of comprehensive, timely, reliable and compliant management reports.

Responsible for development, update and implementation of the SACCO policies and procedures.

Prepare weekly, monthly-and quarterly reports on performance of the SACCO the Executive Committee. The reports will include both financial am non-financial performance reports

Oversee annual and ad-hoc audits of the SACCO.

Ensure compliance and remain knowledgeable with statutory and regulatory requirements and provide guidance to ensure that the Executive Committee, Committees and Management are operating within the limits as set in the Cooperatives act Act and SACCO Bye-Law.

Recommend staffing positions and in collaboration with the Executive Committee recruit staff.

Prepare, at range, and attend to SACCO committees' meetings and other SACCO scheduled meetings.

Perform any other duties assigned by the Executive Committee from time to time.
Qualifications, Skills and Experience
The applicants should preferably hold a Master's degree in Finance, Business Administration, Management or related fields.

A minimum of five years' experience in the field of Management and Administration of SACCOS or related institutions

Combined knowledge in General and Financial Management

Strong leadership skills and decision making ability

Excellent analytical skills, Self-drive and initiative
Job application procedure
IDI Staff SACCO will offer a competitive remuneration package to the successful candidate. candidates that have relevant experience, know that they meet the above criteria and have what it takes to excel in the above position, please send their CVs, which should include details of email address (if any), present position current remuneration, Certificate/testimonials and address of three (3) Referees plus telephone contact to the stipulated email address not later than 2nd January 2018. (Email your application and CV to hr@idi.co.ug and let's save the environment).
Key Notes:
IDI Start SACCO is an equal opportunity employer and does not charge a recruitment fee or any other fees at any stage of the recruitment process Matte sure that your application letter, CV and certificates are attached as one Document.

indicate the Vacancy Code as the subject for your email

Only shortlisted candidates will be contacted

Any form of canvassing will lead to automatic disqualification.