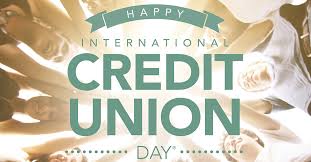 Vacancy title:
Manager-Representative Officer
Jobs at:
International Credit Union
Deadline of this Job:
20 December 2017
Duty Station:
Kampala, Uganda
Job details:
Our client, an international Credit Union, is looking for individuals with high integrity, leadership abilities and commitment to fill the position:
Post: Manager-Representative Officer
Reporting to the Regional Manager, the Manager will be responsible for overseeing the daily operations of the Representative Office in Uganda.
Key duties and responsibilities
Ensure staff deepens connections with members to better understand their needs by asking effective questions and building relationships;

Ensure staff become trusted advisors to members by presenting the features and benefits of the Credit Union's products and services;

Recruit, develop, evaluate and motivate staff to maximize performance and foster a service and sales culture within the Uganda office and across the Credit Union;

Monitor sales results and execute monthly coaching sessions with staff; maintain records of employee productivity;

Identify training needs and coordinate training opportunities;

Develop policies and procedures, and implement effective processes to increase efficiencies; and compliance;

Maintain-communication between office and senior management through reports and dialogue;

Manage security of staff and office by analysing security concerns and communicating to senior management;

Develop and maintain relationships with key customers, vendors and competitors;

Prepare research and studies on competition, potential markets, and products in identified markets and conduct business development meetings with key client contacts; organize and make presentations and execute marketing and promotional activities.
Minimum qualifications, experience, knowledge and skills
The ideal candidate should possess;
A Bachelor's degree and 10 years of financial services experience (preferably in a retail banking environment), with at least 5 years of management experience;

Demonstrable leadership and sales skills;

Excellent oral and written communication skills, with the ability to make effective presentations to groups;

Excellent interpersonal skills, tact and diplomacy; and

Ability to implement processes and procedures to ensure efficient operations.
Job application procedure
If you believe you fit the profile, please send your application and resume to hr.s@ug.pwc.com by close of business 20 December 2017.
Only shortlisted candidates will be contacted.