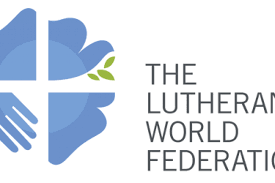 Vacancy title:
NFI Officer
Jobs at:
Lutheran World Federation ( LWF )
Deadline of this Job:
Friday, December 8, 2017
Duty Station:
Lamwo, Uganda
Job details:
The Lutheran World Federation ( LWF ) is a global communion Of churches in the Lutheran tradition comprising 143 member churches in 79 countries all over the world. LWF World Service is the internationally recognized humanitarian and development arm of the Lutheran World Federation, assisting people in need irrespective of their ethnicity, religion or gender.
LWF World Service implements programs globally, working with both local and international partners, helping communities achieve their full potential and advocate for their universal rights.
LWF World Service partners include Lutheran Churches and their related agencies, the European Commission (ECHO), the US Government (BPRM) and UNHCR among others, with whom LWF World Service is a key implementing partner. For more information about LWF World Service, please check; https://www.lutheranworld.urg
LWF-Uganda empowers communities to achieve their full potential, claim their universal rights, meet their basic needs and improve their quality of life. it implements food security and livelihood projects in the districts of Luuka, Kitgum and Paden
LWF-Uganda also has a successful track record responding to refugees in Uganda. it currently supports Congolese and South-Sudanese refugees living in settlements in the districts of Kamwenge, Adjumani, Moyo and Lamwo respectively with access to safe water, sanitation and hygiene services, community services, protection, psychosocial support, livelihoods and environmental conservation. For more information about LWF-Uganda, please visit; uganda.Lutheranworld.org.
Job Title: NFI Officer
Place or Assignment: Lamwo Sub Program
Reports to: Team Leader
Qualifications and Experience:
Over 2 years' experience.

Excellent record keeping and maintenance of an efficient filing system;

High degree of tact and diplomacy required

High degree of flexibility and tolerance.

Strong interpersonal and communication skills.

Proficiency in computer programs required, preferably MS-Office.
Job application procedure
NOTE: Applications and CVs must be in English and brief. Applicants are required to include names and email addresses of three professional referees.
interested applicants are invited to send their application via email to recruitment@lwf.or.ug addressed to the Office of Administration/Human Resources Please submit your application by 4 PM EAT on Friday, December 8, 2017 The body of the email message must include the following information: (Names. Highest academics earned, Years' experience, Salary expectations, earliest date available)
The attachments must include:
One page cover letter, explaining the candidates suitability for the position

Curriculum vitae (CV): do not include certificates for education, trainings, etc.

List of three professional references (name, title. , telephone number, email address)
LWF/DWS is an equal opportunity employer, irrespective of gender, race or religious affiliation. Female candidates possessing the above requirements are encouraged to apply. LWF/DWS is a signatory to the Code of Conduct for humanitarian agencies. Our recruitment and selection procedures reflect the organizations commitment to the prevention of abuse and exploitation of beneficiaries.
Only short-listed candidates will be contacted.