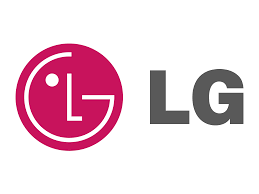 Vacancy title:
Personal Assistant to the Managing Director
Jobs at:
LG Appliance World
Deadline of this Job:
Saturday 23rd December 2017
Duty Station:
Kampala, Uganda
Job details:
The MD travels once in two years and rarely has meetings with external parties. He does not receive phone calls and doesn't eat lunch. So, the normal picture that comes to mind when the work of PA is mentioned does not apply to this particular position.
Duties and responsibilities
The MD spends most of his day on following up on tasks senior employees/departments are supposed to have done. There are approximately 150 tasks per day, they require to be followed up upon and approximately 25 people are directly reporting to him. It's your core responsibility to make sure employees to meet the MD are well scheduled on a daily basis.

The people that are supposed to do these tasks in time do not always do so; sometimes they are late, other times they have done the task poorly and other times they have not done them at all. It is your duty as the PA to ensure that the tasks are done. Regardless of the reasons as to why the tasks are not done or whose fault it is, you will be blamed.

Sometimes, the people reporting also claim to have done the task, but they are re-scheduled to meet the MD for having done tasks poorly. So you will have to ensure that the task is done to his satisfaction before allowing the person into his office to present the task.

This job is not only about screening calls and directing visitors, it is far more difficult and complex.

The working hours are long and the pressure is tremendously high. It is not for the faint hearted

Applying for permits of expatriate staff and ensuring they are processed and involving in human resources to ensure that all staff are happy and their issues are resolved.

Handling tasks that the MD is responsible for directly by ensuring statutory compliance by getting and processing documents on time e.g. payment of Local Service Tax, ensuring the company has a trading license and any other related documents.

Ensuring that the multitude of reports that the MD needs are given to him on time, whether from you or to be done by other staff.

Keeping a detailed 'tab' and being on top of all other department operations. The MD will always ask you questions about other departments, their problems, their performance; you must know. Also be up to date with operations of all departments

Involved in collection of debt directly. The MD is duly involved in this.

Being in charge of all matters concerning contracts which the company enters into with other companies for the supply and installation of services and ensuring renewal. Also being in charge of all insurance related claims, their processing and DV issuance.

Organizing and filing of all the MD's documents and documents he asks for.

Involving in preparing tenders as well as monitoring the tendering department and updating the MD about tender status on a daily basis.
You must hold as a minimum a Degree.
You must have at least 4 years of experience working in a supervisory management position.
This job would suit someone who has worked in a senior managerial position such as General Manager or Operations Manager.
Job application procedure
Note: You can hand deliver your CV and Application letter at LG Offices in Bugolobi to Leticia Nanyondo, or send an email to decemberjobs@applianceworld.co.ug . The subject line of your email should be the job title and your name.
The closing date for applications shall be Saturday 23rd December 2017.
For more information/ you can obtain the detailed job description from www.applianceworld.co.ug/jobs or whatsapp +256 756817062