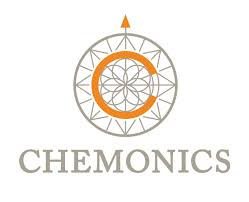 Vacancy title:
Procurement Specialist (LAB/DCP)
Jobs at:
Chemonics International
Deadline of this Job:
Not later than 5pm on 15th December, 2017
Duty Station:
Kampala, Uganda
Job details:
Chemonics International seeks an experienced Procurement Specialist (Lab/DCP) for the USAID Global Health Supply Chain - Procurement and Supply Management (GHSC- PSM) Program based in Kampala, Uganda. The Procurement Specialist (Lab/DCP) will report directly to the Procurement Advisor (Lab/DCP)
The Procurement Specialist (Lab/DCP) will be pan of the team responsible for procurement of all Lab commodities under the targeted local procurement mechanism as well as international procurement through GHSC~ PSM Global Supply Chain Team. S/he will work with several stakeholders to lay ground for procurements through active participation in forecasting, supply planning and monitoring consumption and use of lab commodities.
Principal Duties and Responsibilities:
Serve as the point of contact for sourcing of the lab commodities and monitoring the progress of order fulfillment.

Work closely with Procurement advisor TLP/Lab to ensure that all procedures are followed during procurement and that documentation file are up to date as per the SOPs

Implement program procurement tools (ARTMIS) and systems to ensure timely and accurate procurement of laboratory commodities.

Work with Chemonics International Procurement/ Advisor TLP/Lab to establish and implement the Targeted Local Procurement Strategies for the PSM Uganda Program.

Participate in regular review and update of supply plans for Laboratory commodities and work closely with Quantification Procurement Planning Unit (QPPU)to ensure accurate supply plans are shared in a timely manner.

Strengthen and maintain relationships with the local suppliers.

Provide timely notifications of expected shipments for each month/quarter to supply chain stake holders (QPPU, and Joint Medical Stores) to ensure warehouse is prepared to receive incoming commodities.

Regular verification of GHSC-PSM procured stock at central warehouses and Service delivery points (SDPs)

Provide regular report on activities carried out including monthly and quarterly reports on progress and achievements

Carry out additional responsibilities as may be assigned from time to time by Procurement Advisor (Lab /T LP).
Job Qualifications:
Bachelor's degree in Medical Laboratory Science or other relevant degree; Master's or other advanced degree in the relevant field preferred.

Minimum (3) years of laboratory commodities supply chain management experience. (Forecasting, supply planning, procurement)

Knowledge of USAID funding and its contractual and reporting requirements preferred; experience managing USAID-funded health programs strongly preferred.

Knowledge of distribution operating systems, logistics, and program procurement required.

Strong leadership and motivational ability.

Strong written and oral communication skills.

Excellent problem solving and decision making skills.

Experience using program information systems

Written and spoken English required.
Location of Assignment:
The location of assignment is Kampala with intermittent travel throughout the country.
Supervision:
The Procurement Specialist (Lab/DCP) will report directly to the Procurement/TLP/Lab Advisor
Job application procedure
Submit your application to: ghscpsmuganda@gmail.com Not later than 5pm on 15th December, 2017. No Telephone inquiries, Finalists will be contacted. CHEMONICS is an equal opportunity employer and does not discriminate in its selection and employment practices based on race, color, religion, sex, national origin, political affiliation, sexual orientation, gender identity, marital status, disability, genetic information, age, membership in an employee organization, or other non-merit factors