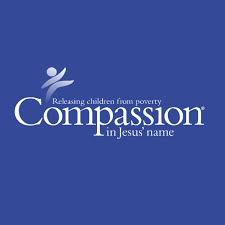 Vacancy title:
Program Support Specialist-Survival and Early Childhood
Jobs at:
Compassion International
Deadline of this Job:
Monday 8th January 2018 at 5:00pm
Duty Station:
Kampala, Uganda
JOB DETAILS:
Compassion International is an evangelical Christ-centered, Church based and Child focused Development NGO that for over sixty years has existed as an advocate for children, to release them from poverty and enable them to become responsible and fulfilled Christian ADULTS. We seek to recruit an individual for the position of: Program Support Specialist-Survival and Early Childhood
Reporting Relationships:
The Position reports to the Manager of Program Support
Job Summary:
The Program Specialist consults on, develops and implements holistic child development programs and interventions. The specialist generally provides highly competent knowledge in one or more holistic development sub specialties in this field and is helpful in others. At this career level, the incumbent supports the local program design, performing independently on moderately complex issues.
Core Duties and Responsibilities
Maintains a personal relationship with Jesus Christ. ls a consistent witness for Jesus Christ, maintains a courteous, Christ-like attitude in dealing with people within and outside of Compassion, and faithfully upholds Compassion's ministry in prayer.

Acts as an advocate for children - raising the awareness of the needs, neglect, nurture, and potential of children in poverty and challenging and enabling those within one's influence to greater involvement and effectiveness on behalf of children.

Supports overall holistic child development and provides ongoing subject matter expertise in individual areas of specialization. Aids partnership facilitators, learning staff, communications staff and managers by providing coaching and knowledge within area of specialty. Supports child development community learning and improvement among staff and other stakeholders.

Designs, contextualizes and supports holistic development programming for pregnant mothers, caregivers, infants and children through the age of 5.

Assess the availability and accessibility of existing development opportunities for caregivers and children through age 5.

Collaborate with Partnership Facilitators to recommend age- appropriate curriculum and programming for all existing and new implementing Church Partner's (lCPs) local context.

Focus on equipping implementing Church Partners (lCPs) to understand CDPR measures for the 1-2 and 3-5 age-groups and how assessments for this age group are best performed.

Assist Partnership Facilitators and lCPs to use Survival and Child Support funds strategically for caregivers and children through age 5.

Regularly monitors operational, health and other beneficiary data in order to identify good practices and areas for improvement. Based on these findings, he/she will recommend appropriate follow-up such as coaching, training, adjustments to program design, or ways to pilot or innovate in order to improve programming for pregnant mothers, caregivers and young beneficiaries
Education and Experience:
University degree in Child Development, Early Childhood Education, Public Health, Pediatric Health, Social Work or other related field with at least three years of experience in a similar position in an NGO setting.
Skills & Competencies
Ability to think strategically, create detailed plans and execute efficiently.

Ability to analyze health data, design, implement and evaluate survival and/or early childhood programs.

Ability to support, train and coach program generalists in survival and early childhood programming implementation.

Ability to make recommendations on program delivery and influence peers.

Understanding of the importance of good quality monitoring data in an overall Monitoring, Evaluation, Research and Learning (MERL) framework.

Ability to assess multiple data sources/information and make and communicate decisions.

Ability to coordinate and facilitate discussions across multiple working groups and departments.

Ability to work collaboratively with cultural sensitivity and high emotional intelligence.

Ability to network with other ministries and organizations.

Excellent verbal and written communication skills.

Driving skills will be an added advantage.
Job application procedure
Please hand deliver or post your application together with a current copy of your curriculum vitae, photocopy of academic documents, three referees and a letter from your local church signed by your Reverend/Pastor to: The Senior Human Resource Business Partner, Compassion International Uganda, Plot 8A3, Baskerville Avenue, Kololo. P. 0. Box B936, Kampala.
DEADLINE FOR APPLICATION: Monday 8th January 2018 at 5:00pm (Closing Date). WE APPRECIATE ALL OF YOU FOR YOUR INTEREST TO SERVE AT CDMPASSION INTERNATIONAL UGANDA BUT WE WISH TO INFORM YOU THAT ONLY SHORT-LISTED CANDIDATES SHALL BE CONTACTED FOR FURTHER ENGAGEMENT.