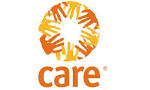 Vacancy title:
Senior Financial Inclusion Specialist
Jobs at:
Care International
Deadline of this Job:
18th December 2017
Duty Station:
Kampala, Uganda
Job details:
Care International has been active in Uganda since 1969 and working in the country continuously since 1979, implementing a diverse portfolio of programs and of predicted ranging from emergency services to economic development and civil society building. CARE Uganda supports the financial inclusion aspirations of women and youth who encounter a distinct set of circumstances. which places them amongst the vulnerable, and marginalized members of their community. Through the women and youth Financial inclusion Program (WAYFIP) women and youth are empowered-to obtain diversified and sustainable livelihoods. They are also supported to access equitable financial inclusion and economic opportunities that can be achieved through engaging with markets, promotion of marketable skills access to and utilization of financial services. CARE believes financial inclusion of women and youth will catalyze, new and diversified businesses in the local markets and reduce poverty and vulnerability in their household. CARE is currently-developing a 5 year program focused on integrated Community Agriculture and Nutrition Activity (ICAN. The program will specifically aim at increasing, Economic Opportunities for Poor Households, improving household incomes, and expanding access to financial and other services among vulnerable households in the eight targeted districts in Karamoja, Acholi, and Kigezi sub-regions.
We are therefore soliciting for CVs from highly motivated and qualified development professionals with a genuine commitment to gender equality and women and little rights to fill the position of:
Post: Senior Financial Inclusion Specialist
JOB SUMMARY
The Financial inclusion Specialist will champion program implementation at partner/ field level, while focusing on integration of financial inclusion as well as CARE's Gender transformative programming approaches to the other key components of the program i.e. agricultural -production and market access, nutrition and public health as well as inclusive participation and decision making. The job holder will directly work with partners on the ground and carry out capacity building of partner organizations and follow up implementation of field activities in as far as financial inclusion is concerned. His/her responsibilities will focus on activity planning and implementation, organizational training needs" assessment; training, mentoring and coaching, monitoring and assuring program quality , report writing, documentation of stories of change and reporting to the key prime partner organization under this program. S/he will work closely with the Senior Financial inclusion Specialist to ensure ail targets are met, ensure high quality ot work on the ground, identify and address programmatic and partner relations challenges and issues in timely and effectively manner.
Job application procedure
Candidates who are interested in the above job should submit an updated CV and Application letter giving a day time telephone contact and names, telephone contacts and email addresses of 3 (three) work related referees to the CARE international in Uganda Kampala office OR submit through our email to ugarecruitment@care.org clearly indicating the job title in the email subject. CVs will be received until the 18th December 2017. For any questions please call our office on 0312258100/121
CARE IS AN EOUAL OPPORTUNITIES, GENDER SENSITIVE & CORRUPTION INTOLERAINT EMPLOYER AND DOES NOT CHARGE MONEY DURING THE RECRUITMENT PROCESS.