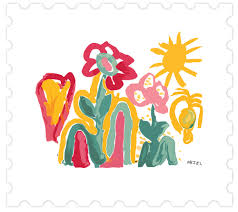 Vacancy title:
Senior Office Administrator
Jobs at:
Elizabeth Glaser Pediatric AIDS Foundation
Deadline of this Job:
December 29th 2017
Duty Station:
Mbarara, Uganda
JOB DETAILS:
The Elizabeth Glaser Pediatric AIDS Foundation (EGPAF) seeks to end pediatric HIV/AIDS through research, advocacy, prevention and treatment programs. We are a global leader in the fight against pediatric HIV and AIDS working in 15 countries and at 7,000 sites around the world to prevent the transmission of HIV to children and to help those already infected with HIV/AIDS. Today, because of the highly successful work of the Foundation and its partners over the last 25 years, Pediatric AIDS has been virtually eliminated in the United States and new infections in children have declined by 58% worldwide. EGPAF Uganda Country program scope involves; 1) the USAID Regional Health Integration to Enhance Services in the South West Uganda project that aims to increase the availability, accessibility, and quality of integrated health services including HIV and TB prevention, Care and Treatment, Maternal, Neonatal, Child Health Services, Family Planning, Nutrition Assessment, Counseling Support, Malaria Prevention and Treatment and other Primary Care Services. 2) The Optimizing HIV Treatment Access among Pregnant Women (DHTA) covering eight districts of South West Uganda. 3) The ELMA-funded Unfinished Business Project that focuses on closing the Adult-Pediatric ART gap. 4) Saving Lives at Birth that focuses on Development of a Model for National Scale-up of the Pratt Pouch to expand Infant Nevirapine Prophylaxis in Uganda, Prevent Mother—to-child Transmission of HIV and to Save Infant Lives. 5) Supporting Operations AIDS Research (SOAR). 6) Catalyzing Pediatric TB Innovations (CaP TB).
EGPAF therefore seeks to hire suitable persons to perform the roles below;
Job Title: Senior Office Administrator
Location: Mbarara
Reporting Relations: Associate Director Finance and Operations
Department: Operations
Job Summary:
The Senior Office Administrator is responsible for monitoring and managing the day-to-day activities of the Country Office: Management of Support staff, Stores operation, transport/fleet management, Asset and Property management, security, hotel reservation, organization of training and workshop events.
Administration
Builds and manages teams and create an enabling environment, as well as an ability to lead, supervise, mentor, develop and evaluate Operations personnel and encourage good performance. Among them, Prepares work schedules/and assigns duties to operations personnel to ensure efficient operation of the department. Conducts meetings of operations personnel, confers with subordinate personnel to discuss operational problems and explain procedural changes or practices. Participates in interviewing, selection, and hiring new Operations employees. Takes direction from senior management and translates these directions into working practice. Liaises with other functional departmental managers so as to understand all necessary aspects and needs of operational development, and to ensure they are fully informed of operational objectives, purposes and achievements. Monitors, and reports to senior management operational issues, opportunities and development plans and achievements and acts as liaison between operational staff and the senior management.
Transport/Fleet management
To provide overall leadership support to the Foundations fleet management. Review and approve Monthly, Quarterly, and Annual vehicle performance reports produced by the Fleet Officer. Daily tracking of the Foundation motor vehicles using the Vehicle Management Software.
Security-Mbarara Office
Oversees the security of the Foundation premises, property and people. Responsible for supervising, training, scheduling, evaluating and coordinating Security guards. Ensures firefighting equipment are in place; Investigates and/or reports hazards and unusual or suspicious circumstances to management for correction or follow-up actions. Reviews reports from guards for completeness and activity needing follow-up; provides written and oral reports to supervisor.
Asset and Property Management-Mbarara Office
Ensures accuracy in the Assets Control System, make sure anomalies (if any) are identified and addressed immediately. Ensures accountability and proper tracking mechanisms for all EGPAF assets. Verifies accuracy of the asset data recorded and submits accurate information to headquarters. Coordinates acquisition and disposal of all assets.
Knowledge, Skills and Abilities Required:
A minimum of a degree or Diploma in Administration, Business Studies, Commerce or similar, and 2 years work experience .Working experience of at least 5 years minimum in a similar position, preferably with a USAID-funded agency or nongovernmental organization. Prospective candidates should have experience working in a busy organisation handling big volume procurement under minimal supervision. Knowledge of local languages will be an added advantage
Job application procedure
Please send a cover letter and CV to: The Senior Human Resources Manager, Elizabeth Glaser Pediatric AIDS Foundation (ECPAF), Plot 15, Kitante Close P.0. Box 21127-Kampala, Uganda. Application should be sent to: UgandaRecruitment@pedaids.org Deadline for submission of applications is December 29th 2017.
NO HAND DELIVERED APPLICATIONS WILL BE ACCEPTED.