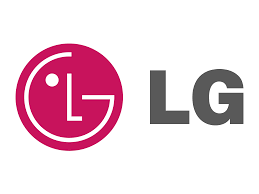 Vacancy title:
Showroom Manager
Jobs at:
LG Appliance World
Deadline of this Job:
Saturday 23rd December 2017
Duty Station:
Kampala, Uganda
Job details:
About 120 customers visit our showroom everyday. Ensuring that every customer is attended to is your duty. Ensuring that no customer walks out without buying an item is your duty. Ensuring that sales people, cashiers and stores work quickly to dispatch an item is your duty.
Duties & Responsibilities:
Opening and closing the showroom, ensuring that it is cleaned and ensuring that all items on display are clean and dust free.

Ensuring that every single customer is handled by a member of your sales team or yourself immediately upon the customer entering.

Balancing and accounting for stock in your store.

Purchasing of imported goods for sale.

Coming up with, preparing proposals of, getting approval of and executing promotions/marketing activities.

Controlling your delivery vehicle and ensuring that all customers goods are delivered in time.

Making sure that the store (the store that supplies showroom customers) has enough stock quantity and is refilled with stock from the main store if required.

Balancing books at the end of the day to ensure that cash in hand matches with the books, this also includes balancing of sales via credit/debit card.

Making sure that all items are on display. This involves coordinating with the sales and marketing manager and stores to see what is in stock, in the bonded warehouse and getting information on new arrivals.

Achieving set sales targets which are set monthly.

Preparing quotations for clients.

Processing orders received through purchase orders and getting them approved, after which they should be delivered.

Calling and chasing customers who have taken goods on credit but have delayed in paying.

Acting as an HR Manager for the staff you are leading – the cashiers, sales staff, store keeper and driver.




You must hold as a minimum of a degree.




You must have at least 2 years of experience in sales




You must have at least 2 years supervisory experience




Exceptional customer care is a must
Job application procedure
Note: You can hand deliver your CV and Application letter at LG Offices in Bugolobi to Leticia Nanyondo, or send an email to decemberjobs@applianceworld.co.ug . The subject line of your email should be the job title and your name.
The closing date for applications shall be Saturday 23rd December 2017.
For more information/ you can obtain the detailed job description from www.applianceworld.co.ug/jobs or whatsapp +256 756817062