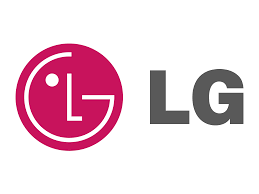 Vacancy title:
Showroom Sales Executives
Jobs at:
LG Appliance World
Deadline of this Job:
Saturday 23rd December 2017
Duty Station:
Kampala, Uganda
Job details:
Receiving clients/customers, guiding them through the showroom, giving clear and accurate information about our products and ensuring sells are made is your duty in summary
Duties and responsibilities
Attending to customers when they enter the showroom with impeccable customer care

Selling items in the showroom

Ensuring that product description and price tags are attached to every item.

Re-organizing the display as it will have been changed after customers have touched items.

Cleaning and ensuring the cleanliness of items and the display racks.

Knowing the stock levels of products that we have and when the next arrivals are coming.

Issuing customers with quotations.

Attending to customer's enquiries whether through letters, emails or phone.

Ensuring that you are pleasant, happy and cheerful at all times (even if you are having a bad day).

When a customer selects an item, it is you to ensure that the store releases it quickly and brings it to the showroom.

Accompanying a customer to the cashier whilst s/he is making payment.

Staying with the customer until s/he has received the item.

Accompanying the customer up to the vehicle after the sale.




You must hold as a minimum of a degree.




You must have at least 2 years experience in sales




Exceptional customer care is a must
Job application procedure
Note: You can hand deliver your CV and Application letter at LG Offices in Bugolobi to Leticia Nanyondo, or send an email to decemberjobs@applianceworld.co.ug . The subject line of your email should be the job title and your name.
The closing date for applications shall be Saturday 23rd December 2017.
For more information/ you can obtain the detailed job description from www.applianceworld.co.ug/jobs or whatsapp +256 756817062