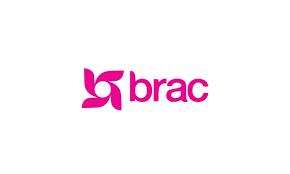 Vacancy title:
6 Area Health Coordinators
Jobs at:
BRAC Uganda
Deadline of this Job:
January 25th, 2018
Duty Station:
Gulu, Soroti, Forportal, Mubende and Mbale
JOB DETAILS:
BRAC is a global leader in creating large-scale opportunities for the poor. Founded in Bangladesh in 1972, it is now one of the world's largest development organisations, touching the lives of an estimated 138 million people in 11 countries across Asia and Africa. For more information please visit BRAC's website www.brac.net .
Job-Title: Area Health Coordinator
Job Location: Gulu, Soroti, Forportal, Mubende and Mbale
Position: 06
Core Roles and Responsibilities
Supervise and monitor program activities of Project Assistants and CHPs for all branches in that particular area regularly




Conducting monthly CHP refreshers at branch level, and any other training as directed by the supervisor




Visit all branches & respective CHPs within their communities, supervise health forums with PAH & CHPs, conduct household visits, sick children assessments, identify pregnant women for ANCs/PNCs together with the PAH & CHPs




Ensure and improve performances of each CHPs, branches against set indicators




Ensure uptake of mobile application by all CHPs, timely reporting by the PAH




Ensure all information, communications Instructions from Country Offices are shared timely and effectively so that the Project Assistants and CHPs work accordingly




Visit branch offices on regular basis and ensure all registers and stock/store and health accounts are updated (maintained properly)




Strongly practice and maintain (uphold/conduct) organizational values and objectivity-in all activities and ensure other team members are adhering to it through their activities
Required Qualifications and Skills
Minimum of Bachelors degree or Diplomas in health related fields (preferred field Nursing and Clinical Medicine). An additional Bachelor's Degree in Public Health is an added advantage for candidates with Diplomas in Nursing and Clinical medicine.




2-3 years health related experience in direct Community Health work is a plus'




Ability to liaise "with stakeholders and especially Government (district, health centre and local level officials)




Ability to ably speak the local languages in the above locations is added advantage.




Should possess supervisory and mentorship skills to mobilize branch staff as well as CHPs of the community to drive performances on health and sales




Ability to supervise, motivate and inspire trust among team members, CHPs & PAs.




Sufficient computer skills (MS office proficiency), Report writing and analytical skills are a must .
TUP Project
The TUP (Targeting the Ultra Poor) project is to assist the ultra poor to improve their livelihoods & bring about positive changes in achieving economic, social & inspirational changes, & assist them to access mainstream development services. Consequently, the TUP project has been implemented as a part of BRAC's holistic development approach geared toward inclusion & to work towards achieving the sustainable development goals (SDGs).
Job application procedure
interested applicants should send their Application letters, Curriculum Vitae & academic documents (soft copy) to hrd.uganda@brac.net . (CV & Application letter should be in one word document & all academic papers & certificates MUST BE IN PDF FILE). Applications should be addressed to; THE HR MANAGER, BRAD Uganda
Please mention the name of the position in the subject bar. Only complete applications will be accepted and short listed candidates will be contacted. Application deadline: January 25th, 2018
BRAC is an equal opportunities employer