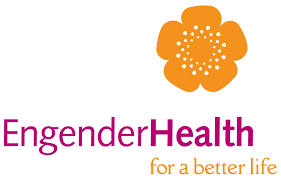 Vacancy title:
Consultant for Fistula Funding
Jobs at:
EngenderHealth
Deadline of this Job:
23 January 2018
Duty Station:
Kampala, Uganda
JOB DETAILS:
EngenderHealth is a leading global women's health organization committed to ensuring that every pregnancy is planned, every child is wanted, and every mother has the best chance at survival. EngenderHealth - Uganda, the Fistula Care plus (FC+) project, with funding from USAID has been running since 2013. The 5-year project has contributed towards the prevention, identification, treatment and reintegration of obstetric fistula clients in the country. Collaborating with the Ministry of Health, districts and other partnerships, the project has continued to take services to the heavily obstetric fistula burdened districts of the country. FC+ project seeks to work with key institutions of government and partners to increase visibility of obstetric fistula, leading to recognizing it as a separate and distinct health problem that needs a separate budget line within the MOH budget.
For that matter, the project is collaborating with Advocacy for Better Health (ABH) to hire a consultant to undertake a budget analysis for fistula funding in the ministry of health with a purpose of advocating for a standalone budget line.
Expected deliverables
To establish the landscape regarding Ministry of Health funding and the budget appropriation for the department of RMNCAH




To undertake budget analysis for specific fistula interventions including prevention, identification, treatment and integration.




Build up a systematic case to advocate for a specific budget line for obstetric fistula prevention, detection, treatment and reintegration by putting forward specific recommendations and advocacy ASKs.




Disseminate findings to strategic meetings with stakeholders regarding fistula funding.




Submit a satisfactory report regarding the above tasks.
Requirements for the task
Ability to meet the deadline for deliverables




A good understanding of obstetric fistula




Experience of having carried out a funding landscaping or similar exercises




Understands the Government of Uganda budget development processes and appropriation procedures.




Must have an equal opportunity thinking along human rights lines




passion for equal opportunities, rights based approach to health care empathetic and respectful of the plight of obstetric fistula clients and a Strung advocate for equity in health care service provision.
Job application procedure
EngenderHealth Office, Plot 10, Ngabo Road, Kololo and should be addressed to:
The Senior Finance & Operations Officer
EngenderHealth
P.0. Box 34016
Kampala, Uganda
Only successful candidates will be contacted.
Deadline for submitting applications is 23 January 2018.
EngenderHealth provides equal employment opportunities (EEO) to all employees and applicants for employment, without regard to race, creed, ancestry, citizenship, religion, color, gender, gender identity, gender expression, age, national origin, political belief, sexual orientation, genetic information, status as a victim of domestic violence, marital status, disability or any other protected characteristic or status under applicable federal, state and local laws.